Pörtschach am Wörthersee is a municipality in the district of Klagenfurt-Land in Carinthia, Austria. It is an established summer resort and lakeside town on Wörthersee. Pörtschach is located at 446–702 metres (1,463–2,303 ft) above mean sea level, on the northern shore of Lake Wörth, about 14 kilometres (8.7 mi) west of the Carinthian capital Klagenfurt.
Basin stones with cup marks most presumably come from the stone age and can still be seen in many parts of Carinthia. There is also one to be seen in Pörtschach, just next to a basswood tree with a park bench and next to a wooden cross. During the cultic ceremony the sacrifice, most probably blood, was placed in the little basin hole of the rock.
According to archaeological findings, the Noricum main road from Velden to Krumpendorf already led across the community's territory in the Roman period. During the Slavic settlement of the Eastern Alps about 600 a settlement was founded, based on onomastic evidence. In 1150 Pörtschach in the Duchy of Carinthia was first attested in written sources. In those days a lake castle was set up, of which little else than some scant remains of a wall can be seen to this day. A parish church was first mentioned in 1328, initially a filial church of Maria Wörth, the present-day building was erected in 1787 and restored in a Neo-Renaissance style in 1904/06.
The nearby medieval Leonstein Castle had already fallen into disrepair by the late 17th century, but it has recently benefited from a restoration programme. It was replaced around 1490, when neighbouring Leonstain Castle was erected close to Pörtschach's centre. Today part of the Renaissance castle has been reborn as a hotel.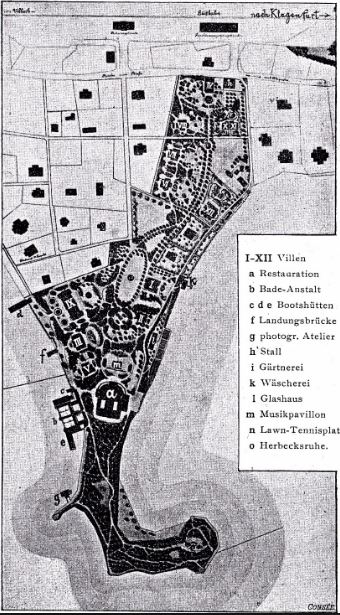 1900. City of Portschach. Map.
A growing tourism industry started in the mid-19th century, accelerating after the establishment of the Lake Wörth navy in 1853. Shortly after that, in 1864, Pörtschach received a railway station on the new Southern Railway line from Vienna to Venice; this made it a favoured tourist destination. Famous tourists from Vienna included Emperor Franz Josef I of Austria, Gustav Mahler, and Johannes Brahms, who worked on his Second Symphony and his Violin Concerto here.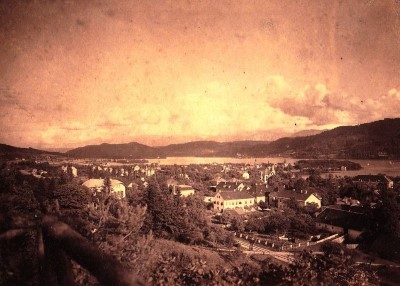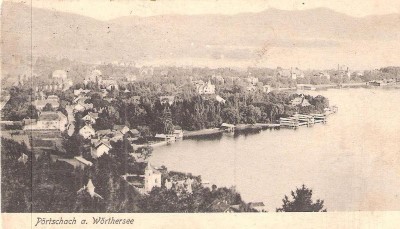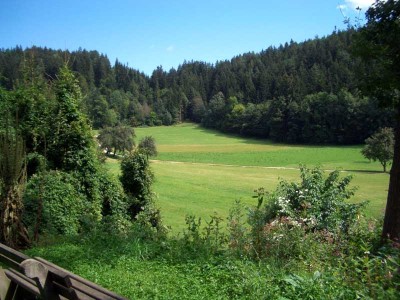 City of Portschach. Alps.