Brooklyn was an independent incorporated city (and previously an authorized village and town within the provisions of the New York State Constitution) until January 1, 1898, when, after a long political campaign and public relations battle during the 1890s, according to the new Municipal Charter of "Greater New York", Brooklyn was consolidated with the other cities, boroughs, and counties to form the modern "City of New York," surrounding the Upper New York Bay with five constituent boroughs.
The borough continues, however, to maintain a distinct culture. Many Brooklyn neighborhoods are ethnic enclaves. Brooklyn's official motto, displayed on the Borough seal and flag, is Eendraght Maeckt Maght which translates from early modern Dutch as "Unity makes strength".
1909. City of Brooklyn.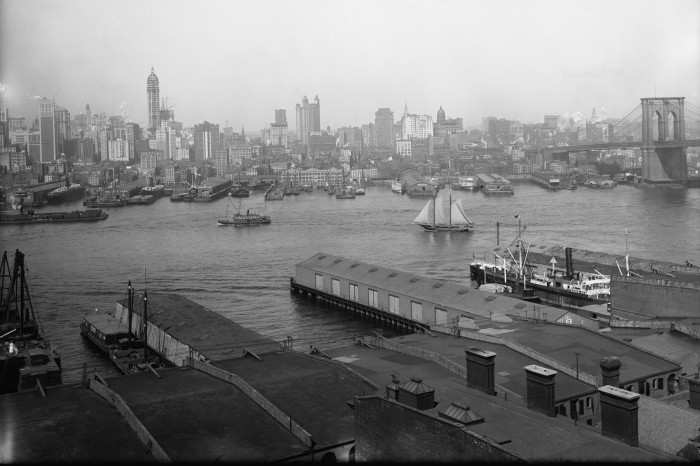 1910. City of Brooklyn.