The Rijksmuseum (Imperial Museum) is a Dutch national museum dedicated to arts and history in Amsterdam. The museum is located at the Museum Square in the borough Amsterdam South, close to the Van Gogh Museum, the Stedelijk Museum Amsterdam, and the Concertgebouw.
The Rijksmuseum was founded in The Hague in 1800 and moved to Amsterdam in 1808, where it was first located in the Royal Palace and later in the Trippenhuis. The current main building was designed by Pierre Cuypers and first opened its doors in 1885.
The museum has on display 8,000 objects of art and history, from their total collection of 1 million objects from the years 1200-2000, among which are some masterpieces by Rembrandt, Frans Hals, and Johannes Vermeer. The museum also has a small Asian collection which is on display in the Asian pavilion.
Year 1885. Rijksmuseum. Stadhouderskade entrance.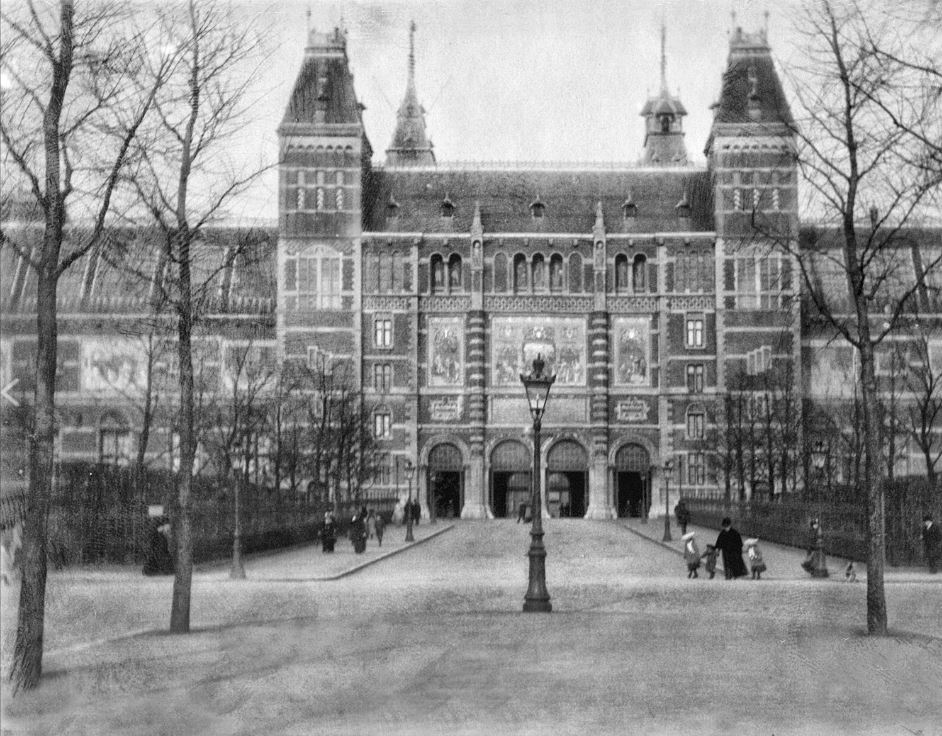 Year 1903. Rijksmuseum. Stadhouderskade entrance.
Rijksmuseum. Museum Square (Museumplein) entrance.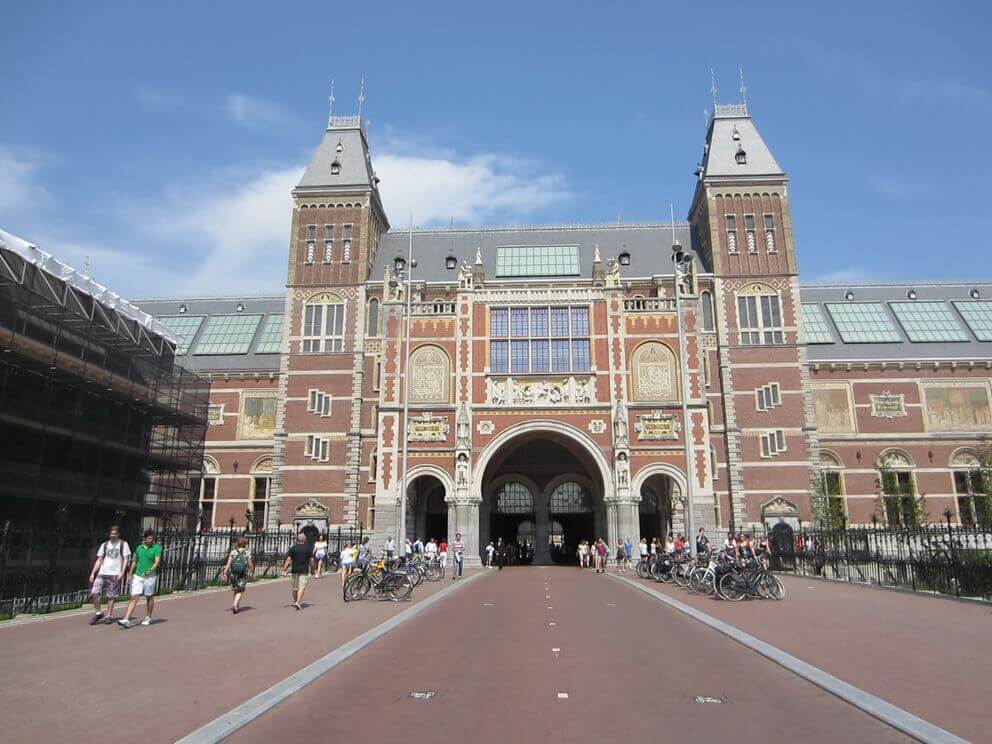 Rijksmuseum. Museum Square (Museumplein) entrance.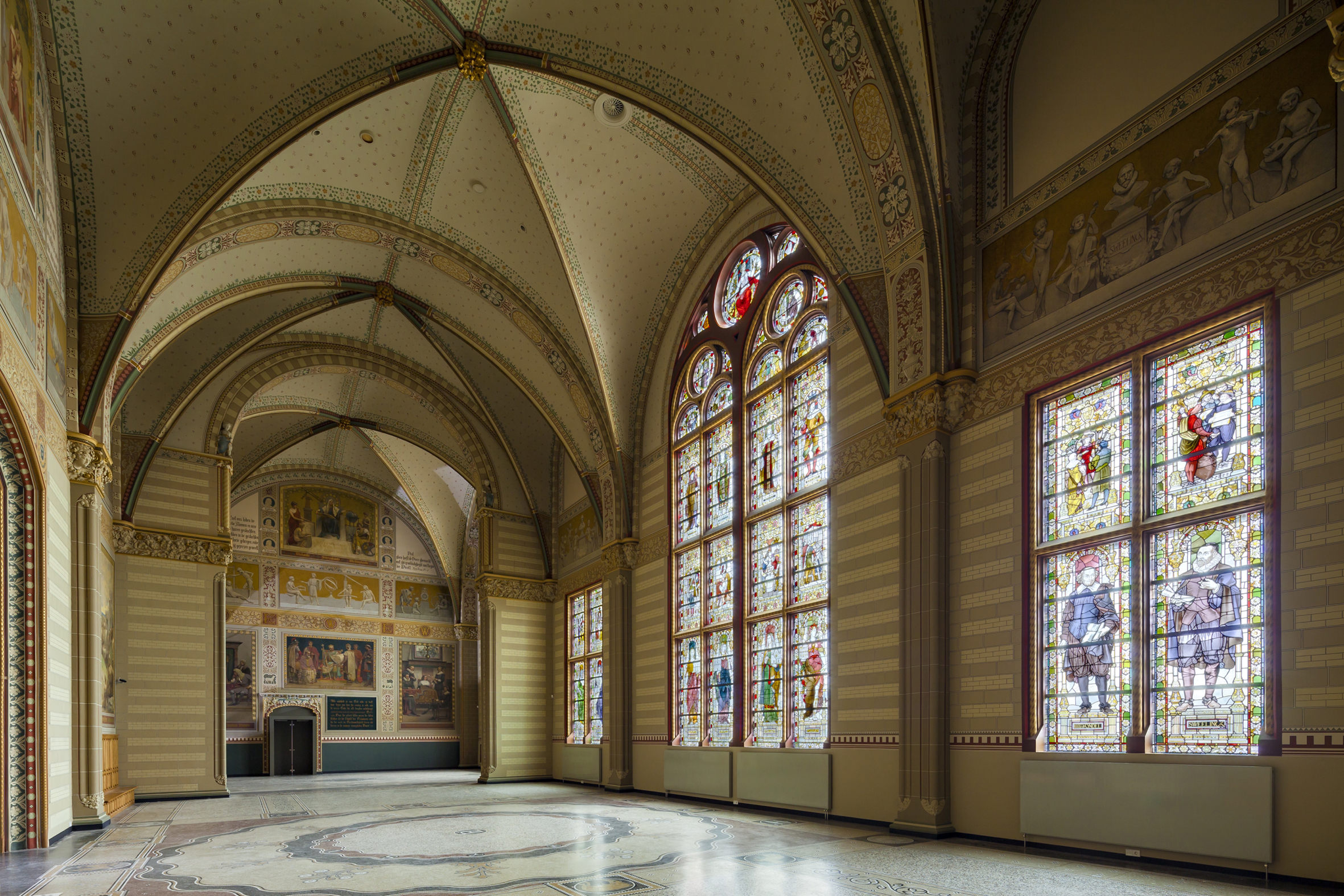 Amsterdam. Rijksmuseum. Interior.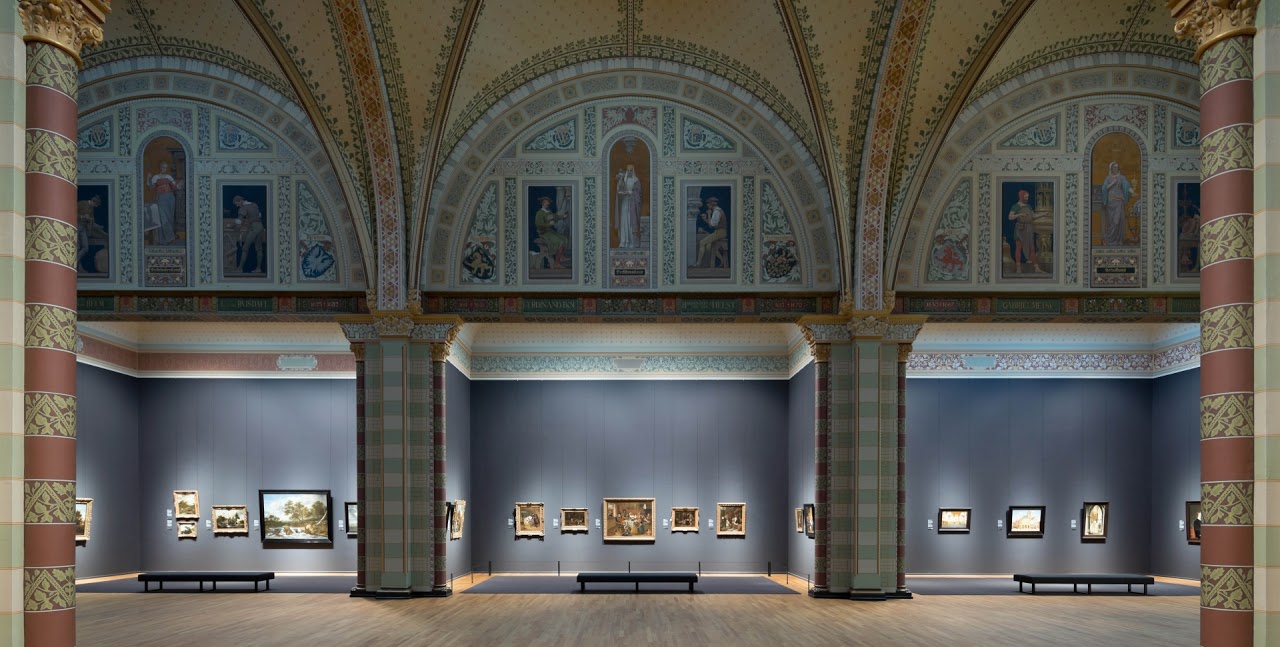 Amsterdam. Rijksmuseum. Interior.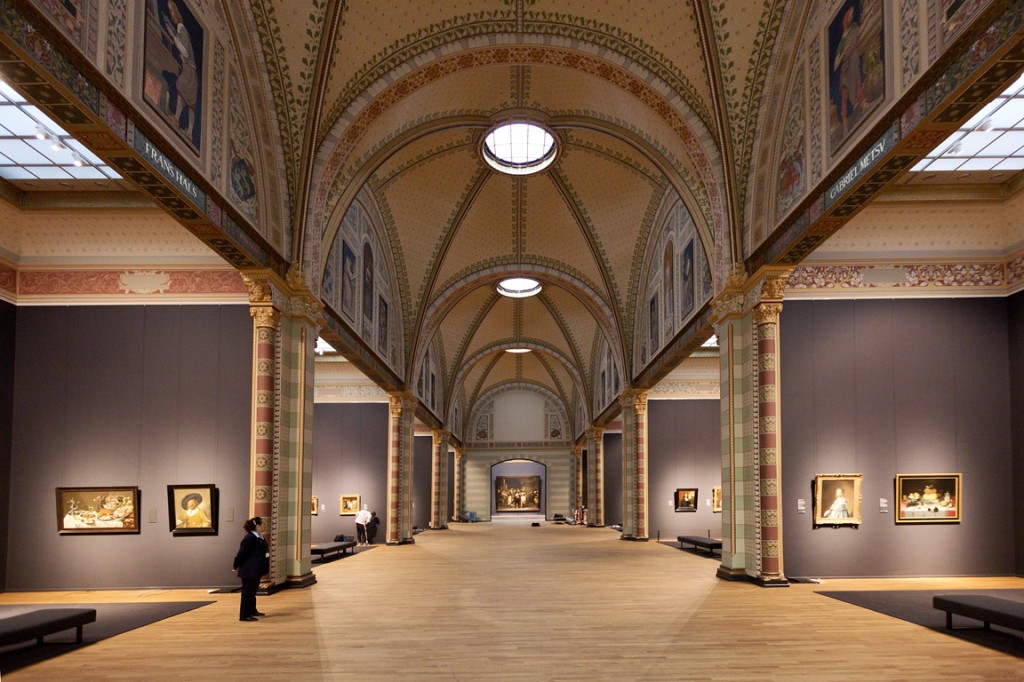 Amsterdam. Rijksmuseum. Interior. Night Watch in the back.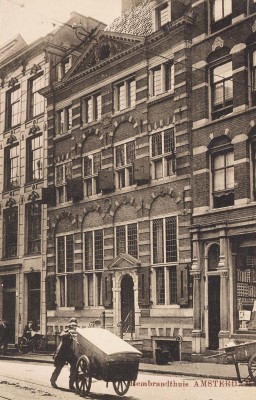 Amsterdam. Rijksmuseum. The Jewish Bride (Dutch: Het Joodse bruidje) is a painting by Rembrandt, painted c. 1665 – 1669.
The painting gained its current name in the early 19th century, when an Amsterdam art collector identified the subject as that of a Jewish father bestowing a necklace upon his daughter on her wedding day. This interpretation is no longer accepted, and the identity of the couple is uncertain. The ambiguity is heightened by the lack of anecdotal context, leaving only the central universal theme, that of a couple joined in love. Speculative suggestions as to the couple's identity have ranged from Rembrandt's son Titus and his bride, or Amsterdam poet Miguel de Barrios and his wife. Also considered are several couples from the Old Testament, including Abraham and Sarah, Boaz and Ruth, or Isaac and Rebekah, which is supported by a drawing by the artist several years prior.
While technical evidence suggests that Rembrandt initially envisioned a larger and more elaborate composition, the placement of his signature at lower left indicates that its current dimensions are not significantly different from those at the time of its completion. According to Rembrandt biographer Christopher White, the completed composition is "one of the greatest expressions of the tender fusion of spiritual and physical love in the history of painting' . The painting is in the permanent collection of the Rijksmuseum Amsterdam.
See also: Night Watch.