Het Gooi is the area around Hilversum in the centre of the Netherlands. It is a slightly hilly area characterised by its green landscape, its historical charm, the wealth of its inhabitants, and its villas. Het Gooi is known in the Netherlands as the home of the rich and famous.
Between 1882 and 1947 there was a tram station of the Gooische Stoomtram (steamtram, popularly known as: The Gooische Killer): 
Traject:
Amsterdam-Weesperpoort
Diemen
Muiden
Muiderberg (Zuiderzee)
Naarden/Bussum
Huizen
Blaricum
1905. Map Gooische Steamtram.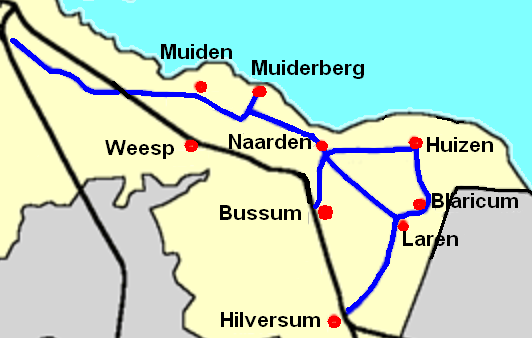 Map Gooische Steamtram.