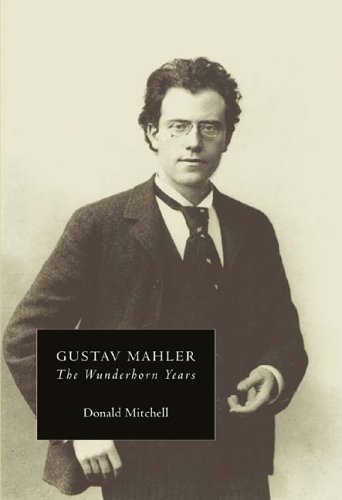 ---
Donald Mitchell
A work of painstaking and imaginative scholarship presented in eminently readable language. MUSICAL QUARTERLY Mitchell has amassed and processed an imposing amount of material, most of it new…
It includes a section on Mahler and Freud, discusses Bach's influence on Mahler, and reproduces contemporary criticism. Invaluable for Mahler scholars and lovers.
Donald Mitchell's second book on the life and work of Gustav Mahler focuses principally on Mahler's first settings of Wunderhorn texts, volumes I and II of the Lieder und Gesaenge; his first song-cycle, the Lieder eines fahrenden Gesellen; and the later orchestral settings of Wunderhorn poems.
The central section of the book explores the extraordinary and often eccentric chronology of the First, Second and Third Symphonies' composition, and often minute exploration which reveals the interpenetration of song and symphony in this period of Mahler's art, emphasizes the significance for these works of imagery drawn from the Wunderhorn anthology, and calls attention to the ambiguous position occupied by much of Mahler's music at this time, suspended as it was between the rival claims – and forms – of a symphony and symphonic poem.