Elizabeth L- Keathley & Marilyn L. McCoy
A fresh perspective on two well-known personalities, Schoenberg's Correspondence with Alma Mahler documents a modern music friendship.
This volume is the first English-language edition of the complete extant correspondence in new English translations from the original German, many from new transcriptions of handwritten originals, and it is the first English-language book of Schoenberg's correspondence with a female associate.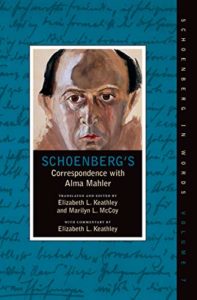 These often quite candid letters afford readers a fascinating glimpse into the personalities, ideologies, institutions, protocols, and aesthetics of early twentieth-century European music culture. Critics, conductors, composers, and visual artists are appraised, kindly, or venomously; visual artists and writers also appear.