Johann Andreas Dippel (1866-1932).
Profession: Tenor, impresario, Director Metropolitan Opera.
Residences: Bremen, Vienna, Chicago.
Relation to Mahler: Worked with Gustav Mahler.
Correspondence with Mahler: 
Born: 30-11-1866 Kassel, Germany.
Died: 12-05-1932 Hollywood, California, America.
Buried: Hollywood Forever Cemetery, California, America. Abbey of the Psalms, Foyer F, Crypt 221.
Opera.
Andreas Dippel was a German-born operatic tenor and impresario who from 1908 to 1910 was the joint manager (with Giulio Gatti-Casazza) of the New York Metropolitan Opera. Born Johann Andreas Dippel in Kassel, Germany, he initially trained for a banking career there, but also studied singing. He made his stage debut in 1887 at the Bremen Stadttheater as Lionel in Flotow's opera Martha and continued to study singing with Julius Hey (Berlin), Alberto Leoni (Milan) and Johann Ress (Vienna).
He sang several smaller roles in Bayreuth in 1889, and become a member of the Vienna State Opera in 1893. He sang there until 1898 in 27 roles, including Marcello in the Vienna premiere of Leoncavallo's La bohème. During that period he also sang in London's Royal Opera House and at the New York Metropolitan Opera.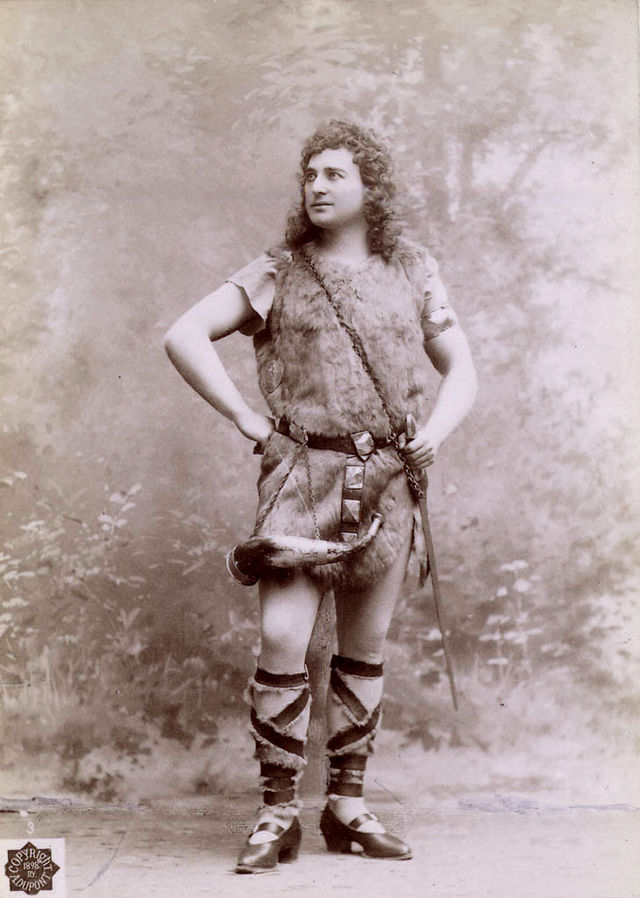 Johann Andreas Dippel (1866-1932) as Siegfried, 1898. Photo by Aime and Etta Dupont (1842-1900).
Dippel made his debut at the Metropolitan Opera on 26 November 1890 in the title role of Alberto Franchetti's Asrael for its United States premiere. He appeared with the company 392 times including three other US premieres – Antonio Smareglia's Il vassalo di Szigeth (1890), Ernest II, Duke of Saxe-Coburg and Gotha's Diana von Solange (1891), and Richard Strauss' Salome (1907). His final appearance at the Met was as Froh in Das Rheingold on 13 April 1908.
Over his entire career as a tenor, he sang 158 roles, ranging from Don Ottavio in Mozart's Don Giovanni to a wide variety of Wagnerian parts, including the leading tenor roles in Lohengrin and Die Meistersinger von Nürnberg. He was known for his willingness to step into roles when his colleagues were ill and substituted for Jean de Reszke on several occasions.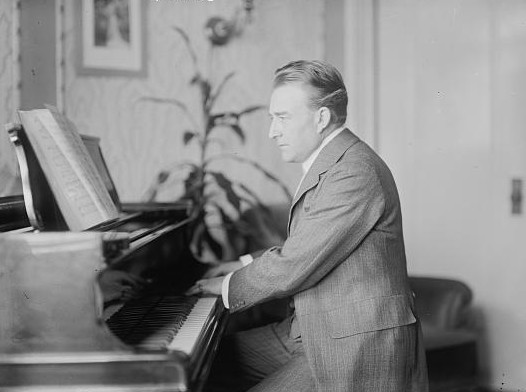 Johann Andreas Dippel (1866-1932) at the piano, photographed, circa 1908.
In 1908, Dippel became the joint manager of the Metropolitan Opera with Giulio Gatti-Casazza. He resigned his post in 1910, and from 1910 to 1913 managed the Philadelphia-Chicago Grand Opera Company, after which he formed the Dippel Opera Comique Company. The Dippel Opera Comique Company produced the Broadway premiere of Lilac Domino at the 44th Street Theatre on 28 October 1914.
It ran for 109 performances and then toured the US.Rather less successful was Dippel's next Broadway production, The Love Mill, which opened at the 48th Street Theatre on 17 February 1918 and closed five weeks later after 52 performances.Dippel had his own opera school at the Ithaca Conservatory of Music in the 1920s, and in his later years, worked in the movie industry as a voice coach and musical advisor. Andreas Dippel died of heart disease at the age of 65 in Hollywood, California.
More
Opera Singer, Impresario. A lyric tenor, he won fame on both sides of the Atlantic for his performances in Wagner's operas, notably the title role of "Lohengrin" and as Tristan in "Tristan and Isolde". His repertoire comprised some 150 stage roles, 60 oratorios, and many art songs. Dippel was born in Cassel, Germany, and made his professional debut in "Martha" at the Bremen Opera in 1887. From 1893 to 1898 he sang at the Vienna State Opera, Europe's finest, while making guest appearances at the Bayreuth Festival, London's Covent Garden, and the Metropolitan Opera in New York.
He left Vienna after clashing with the Opera's new music director, Gustav Mahler. Moving to the United States, Dippel joined the Metropolitan in 1898 and became its general manager in 1908. Interestingly, in the latter position he again had to work with Mahler, who was appointed conductor there around the same time. After heading the Philadelphia-Chicago Opera from 1910 to 1913, he formed the Andreas Dippel Grand and Light Opera Company and toured the US, particularly the Midwest. His last years were spent as a vocal coach in Hollywood. A handful of Dippel's recordings (made in the early 1900s) survived.