Profession: Painter. Secession (member).
Residences:
Relation to Mahler:
Correspondence with Mahler:
Born: 22-11-1864 Vienna, Austria.
Died: 10-02-1918 Vienna, Austria. Aged 53.
Buried: Unknown.
Wilhelm Franz List is an Austrian painter, engraver and lithographer from the Jugendstil period. He studied at the Beaux-Arts in Vienna where he was a pupil of Christian Griepenkerl, then in Munich and Paris where he studied with William Bouguereau.
In 1897 List was one of the founders of the Viennese Secession and exhibited there. He is a member of the editorial board of Ver sacrum.
He studied at the Academy in Vienna, where he was a pupil of Griepenkerl, and then attended the classes of William Bouguereau in Paris. In March 1897 he exhibited at the first Viennese Secession. Comparable to Alphonse Osbert and Gustav Klimt, he revealed himself as a remarkable portraitist, as shown in 'The Woman in black and white', where his technique of divided colours and fine long brush strokes, with a dominance of blue, evokes the works of Edmond Aman-Jean during the same period.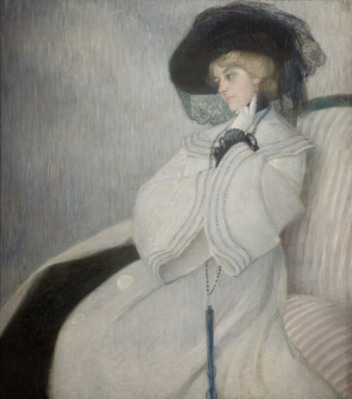 But List is best known for his engravings, where he used wood and lithography in turn. He collaborated on the review 'Ver Sacrum' from 1898 to 1903, and he was one of the twelve illustrators of the 1902 catalogue
for the Viennese Secession which was dedicated to Beethoven.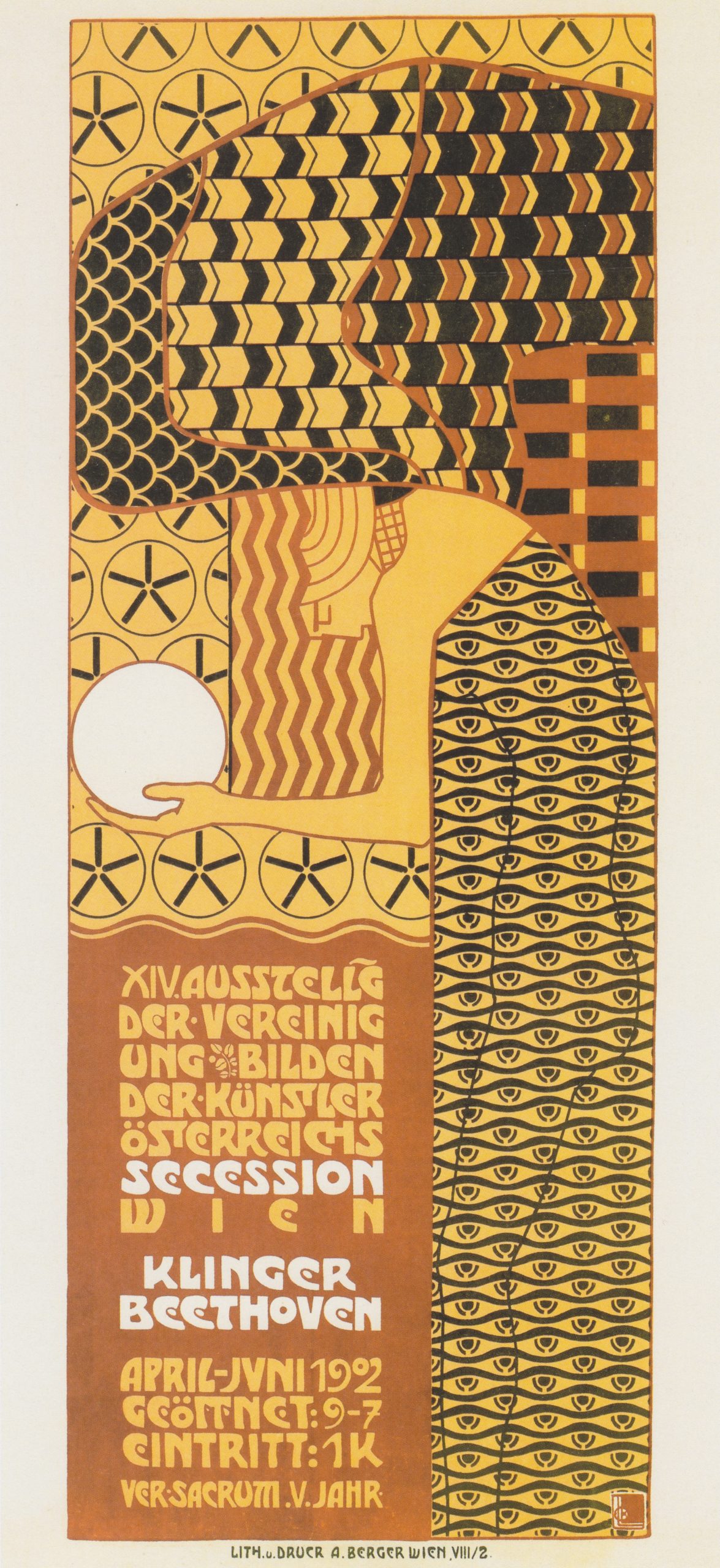 Wilhelm list was the son of Charles Maximilian List, an engineer of the city, and his wife Sidonie Schneider. After Philosophy at the University of Vienna, he studied from 1885 to 1889 at the Vienna Academy for Christian Griepenkerl, then in Munich and at William Adolphe Bouguereau in Paris. From 1893 he had an exposition at the Künstlerhaus Wien and in 1896 became a member of the artists' house.
In 1897 he was co-founder of the Vienna Secession and exhibited there regularly. He led the editors of the magazine 1900/01 Ver Sacrum and was one of the twelve illustrators of the catalogue of the Vienna Secession in 1902, which was dedicated to Beethoven. In 1905 he left the Secession together with the artists to Gustav Klimt.
His paintings are similar to those in the art of Gustav Klimt. Thematically, he worked on portraits, landscapes and genre scenes, often with magical or mythological subjects. Important are especially its graphics, woodcuts and lithographs.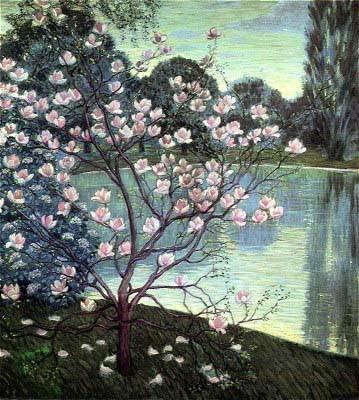 Wilhelm List (1864-1918), Magnolia.