30 Lafayette Avenue.
2,086 seats.
Built 1907. Opening in 1908.
Performances.
The Brooklyn Academy of Music (BAM) is a performing arts venue in Brooklyn, New York City, known as a center for progressive and avant garde performance. It presented its first performance in 1861 and began operations in its present location in 1908.
Founded in 1861, the first BAM facility at 176–194 Montague Street in Brooklyn Heights was conceived as the home of the Philharmonic Society of Brooklyn. The building, designed by architect Leopold Eidlitz, housed a large theater seating 2,200, a smaller concert hall, dressing and chorus rooms, and a vast "baronial" kitchen. BAM presented amateur and professional music and theater productions, including performers such as Ellen Terry, Edwin Booth, Tomas Salvini, and Fritz Kreisler.
After the building burned to the ground on November 30, 1903, plans were made to relocate to a new facility in the then fashionable neighborhood of Fort Greene. The cornerstone was laid at 30 Lafayette Avenue in 1906 and a series of opening events were held in the fall of 1908 culminating with a grand gala evening featuring Geraldine Farrar and Enrico Caruso in a Metropolitan Opera production of Charles Gounod's Faust. The Met would continue to present seasons in Brooklyn, featuring star singers such as Caruso, right through until 1921.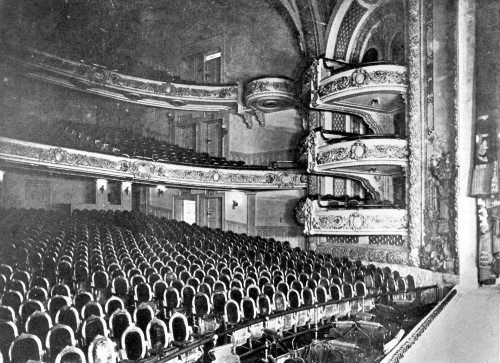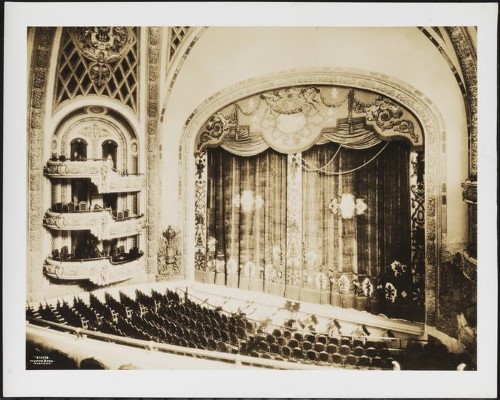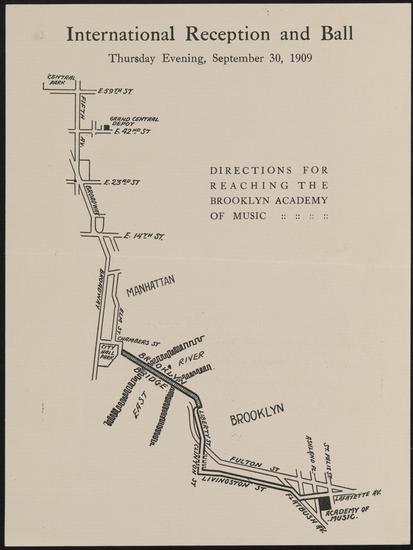 1909. Directions Academy of Music.