Café Landtmann is a traditional Viennese café located on the Ringstraße at the corner of Lowelstraße 22 in the Innere Stadt first district in Vienna, Austria.
The café occupies the ground floor of the Palais Lieben-Auspitz, which is near the Burgtheater, the University of Vienna, the Town Hall with the Rathauspark, and the Federal Chancellery. As a result of its location, the café is a popular meeting place for actors, politicians, officials, and journalists, and is often the scene of press conferences.
Café Landtmann was founded by Franz Landtmann on 1 October 1873. Originally from the Währing district, Landtmann came from a family of coffeehouse owners, gingerbread bakers, and fig coffee manufacturers. At the time the original café opened, its Ringstraße location was directly opposite two vast construction sites for the new Town Hall and the new university. Next to the café were the remains of Löwelbastei, where the Burgtheater would later be built.
In 1881, Landtmann sold his café to two brothers, Wilhelm Kerl and Rudolf Kerl, who continued to run the business under the name Landtmann. After Rudolf retired, Wilhelm ran the café alone and became a local celebrity with prominent figures like Gustav Mahler (1860-1911), Sigmund Freud (1856-1939), and Emmerich Kálmán visiting him regularly.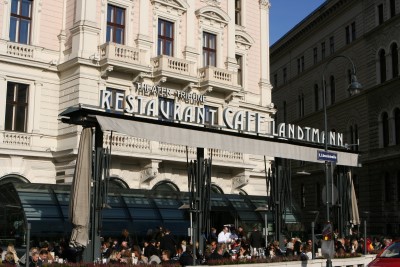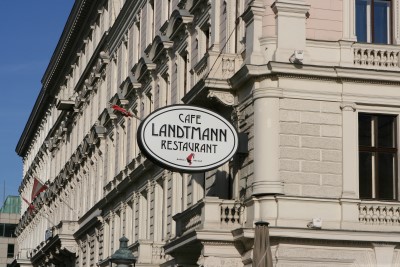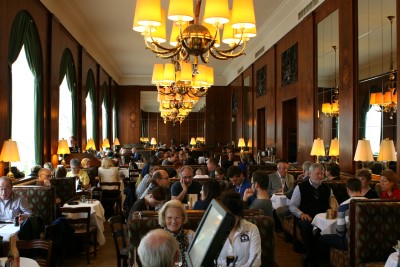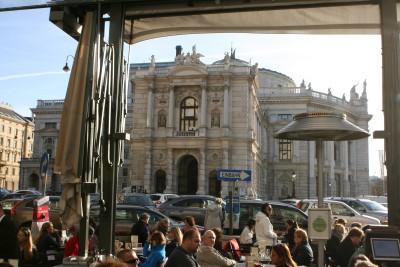 Cafe Landtmann. Terrace near Burgtheater.