A house where Bernard Mahler (1827-1889) operated his subsidiary for the production of sweetened alcoholic beverages (in 1872).
Corner of Komenskeho street and Husova Street, the form at the end of 19th century, penultimate house Komenskeho street No. 3.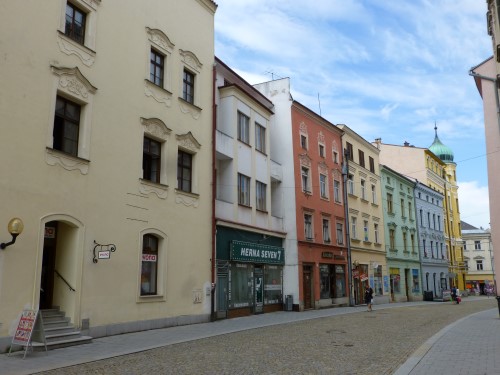 Jihlava. Factory Bernard Mahler production alcohol (Komenskeho street Nos. 3/1322, Spital Gasse 493). Second house from the left.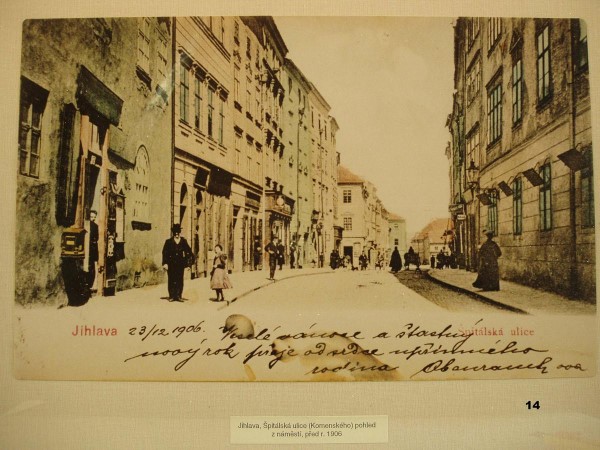 1906. Komenskeho street, Spitalska.