Interims-Theater, Theatre Variete, Nemecke prozatimni divadlo
District: Karlin
Address: Karolinenthal, Palackystrasse No. 10, Hudebni divadlo Karline. Now: Krizikova 283/10 Prague
1,100 seats.
The German Interim Theater was a Vaudeville (variety) theater built in 1881. Designed for circus and varieté performances and for spoken and sung words absolutely inappropriate. Redesigned in 1890. Nowadays it is a stage for operette, musical and ballet (Music Theater Karlin). It is now the second largest theatre in Prague, after the Prague State Opera.
Concert
1886 Concert Prague 07-05-1886 (piano). Benefit matinee.
One of the oldest and most beautiful theatres in Prague, founded by the capital city of Prague. Before its reconstruction it was also the theatre with the largest capacity – 1244 seats. Because a good view was not possible from all the seats, after reconstruction there are 'only' 921 seats in the theatre. Thanks to an increase in the elevation of the auditorium, the view of the stage from all seats is perfect. After a complete and extensive reconstruction, financed by the capital city of Prague at the cost of 630 million crowns, a fantastic new theatre has been born: Karlin Musical Theatre – after the State Opera the second largest theatre in Prague.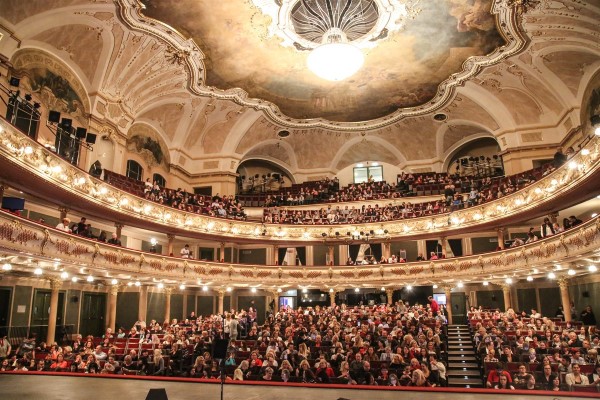 This Nouveau Baroque building was constructed in 1881, had benches inside, was initially used as a circus, and was later adapted as a place for variety shows. After World War I, Karel Hašler extended the repertoire with cabaret, and in the 1920's different theater groups including Bratislava's National theater staged guest performances in this building. At the beginning of the thirties the Modern Opera was based here, although soon after the variety show was reinstated.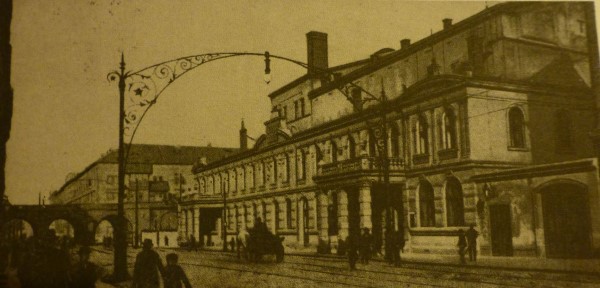 It wasn't until the year 1932 that the original benches were removed and replaced by classical seats. During the German occupation, a group from the temporarily closed National Theatre (under the name Theatre For Now) acted here, and in 1944 the radio drama of Vinohrady Theatre was performed here as well.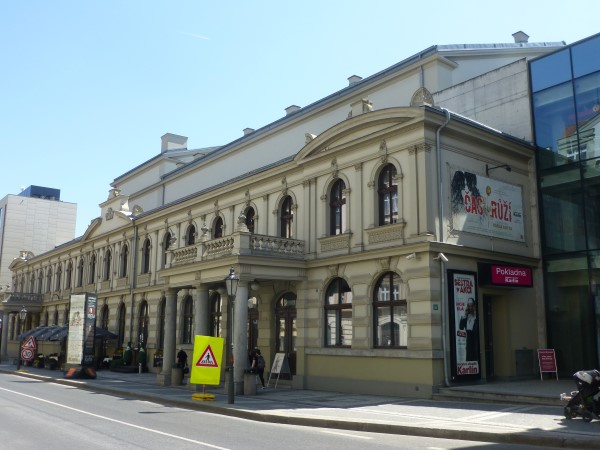 2018. Deutsches Interims Theater.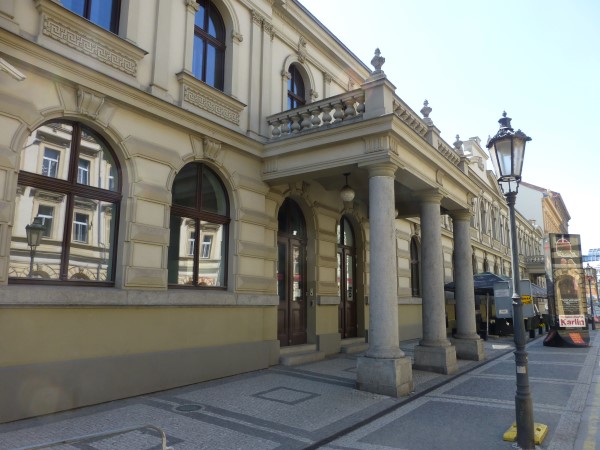 2018. Deutsches Interims Theater.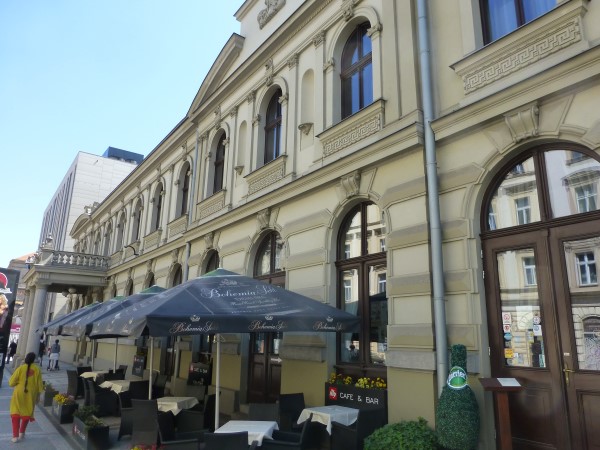 2018. Deutsches Interims Theater.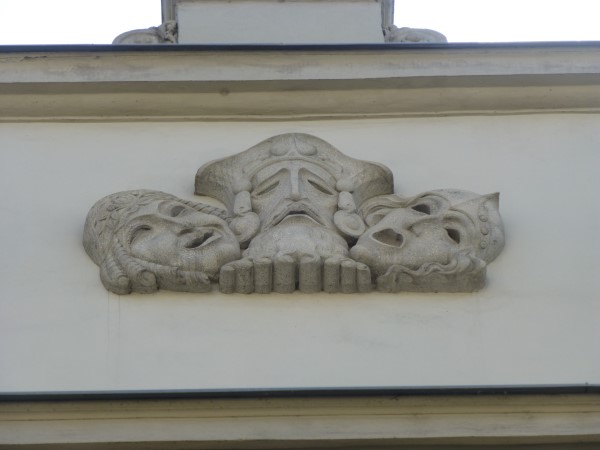 2018. Deutsches Interims Theater.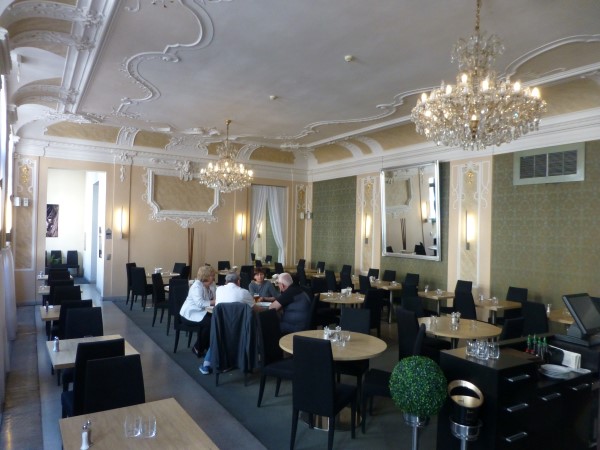 2018. Deutsches Interims Theater.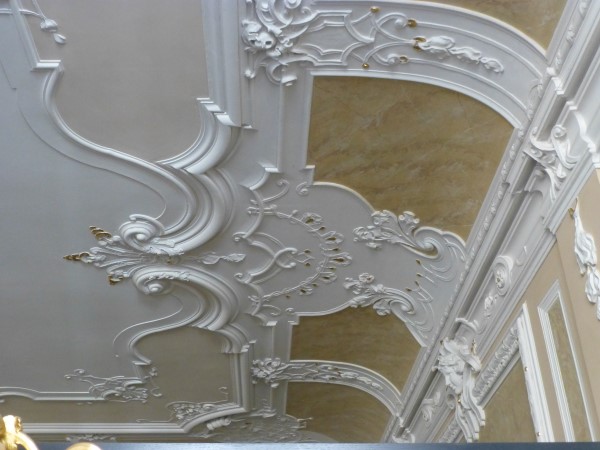 2018. Deutsches Interims Theater.
In 1945, E. F. Burian commenced the regular operation of a repertoire of musical theatre with the operetta King of Vagabonds in Karlin's building. During this time, the names of the theatre changed frequently: Theatre in Karlin, Operetta in Karlin, Comic Opera. After 1948, when it was owned by Czechoslovak's State Film with the name Theatre of Folk Art, Jan Werich and Old?ich Nový were put in charge of its leadership. Werich brought here an American musical Finian's Rainbow from the Theatre of V+W (Voskovec+Werich), where they introduced it with Voskovec for the first time in Europe. From 1950, the theatre belonged to the city of Prague and in 1954 it became a possession of the state under the name: State Theatre in Karlin. In 1961 the theatre was reinstated by Prague's municipal council as Karlin Musical Theatre and it has remained with this name and status till now.
In 1963 the Music Theatre in Nusle was incorporated with Karlin Theatre; its operation finished in 1978. In 1981 the Theatre Semafor came under Karlin Theatre's administration. It remained in the basement of the building until the end of 1990, and in 1992 it was reconstructed into the small stage Little Karlin (between 1995-2002 Semafor was settled there again). The operation of Karlin Musical Theatre and Little Karlin (Semafor) was stopped when it was destroyed by a devastating flood in 2002.
At the beginning of the fifties, a series of noted men of the theatre worked in Karlin Musical Theatre: director Ji?í Frejka, Jan Werich as an artistic chief, Old?ich Nový, Alfréd Radok directed here, Vít?zslav Nezval cooperated here. The series of known artists appearing in Karlin's theatre at that time: Ljuba Hermanová, Jaroslava Adamová, So?a ?ervená, Ji?ina Steimarová, Rudolf Cortés, Vlasta Burian, Jára Pospíšil, Vladimír Ráž etc. In 1962 Karel Vlach came back indefinitely to Karlin Theatre with his swing bigband (he'd been here previously from 1948-1953).