Thalia Theater (1890).
Gustav Mahler visited:
27-12-1893 La Signora delle Camelie (The Lady of the Camellias). Written by by Alexandre Dumas (1802-1870).
29-12-1893 Heimat/Casa paterna (Homeland). Written by Hermann Sundermann (1857-1928).
30-12-1893 Feodora. Written by Victorien Sardou (Sardous) (1831-1908).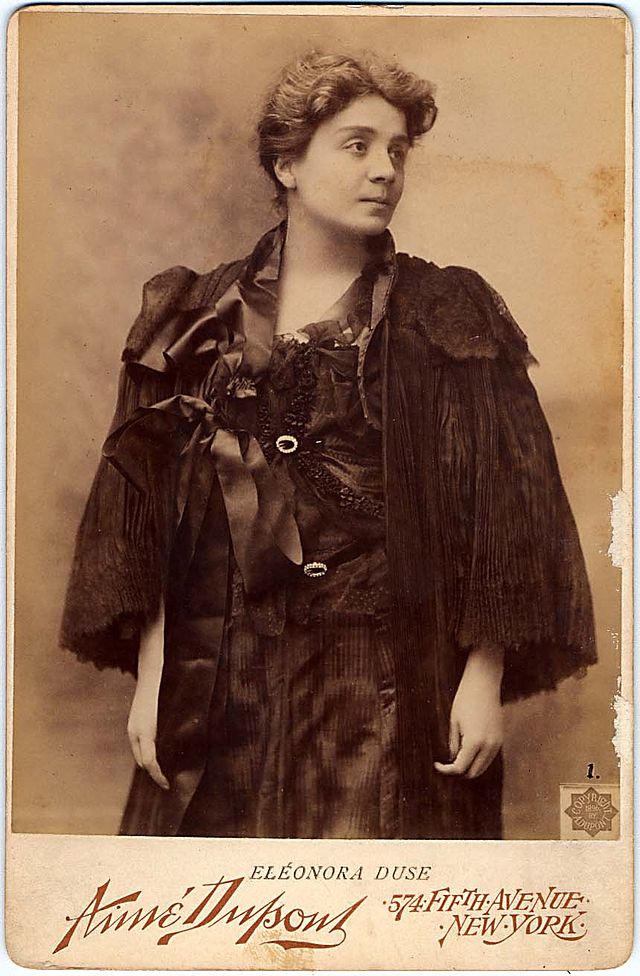 Eleonora Duse (1858-1924), New York (1896).
The old building of the Thalia Theater was designed by the architects Franz Georg Stammann and Auguste de Meuron and built in 1843. This building stood opposite today's building (today there is the Thaliahof). On November 9, 1843, Chéri Maurice (actually Charles M. Schwartzenberger) founded the Thalia Theater with the theater license of the late widow Handje. Schwartzenberger Thalia, the muse of comic poetry and entertainment, chose the name; Furthermore, Thalia is also one of the three graces.
Bernhard Pollini acquired the theater in 1894 and his heirs converted it into a GmbH in 1907. Under the direction of director Leopold Jessner, the new building on the horse market, today: Gerhart-Hauptmann-Platz, (architects Lundt & Kallmorgen) was opened in 1912 with 1300 seats.