Folk theater, People's theater, later National theater.
Lujza Blaha Square. (Blaha Lujza ter/Nepszinhaz utica 1-3).
2,400 seats.
Operated 1875-1908.
Demolished 1965.
1889 Concert Budapest 11-12-1889.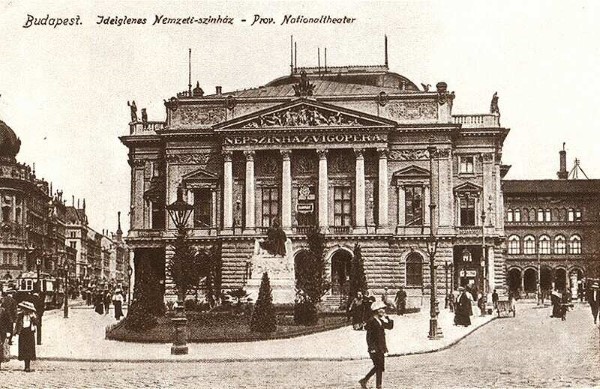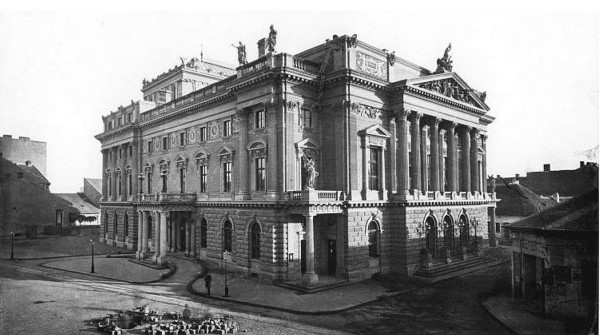 The National Theater moved into the empty building of the People's Theatre (Népszínház) on Lujza Blaha Square in 1908. After hosting the theatre for half a century, the graceful, old building was blown up in March 1965 in order to build the underground railway.