Rembrandt lived and worked in this beautiful and monumental house between 1639 and 1658. Address: Rembrandthuis, Jodenbreestraat Nr 4, Amsterdam.
Rembrandt van Rijn
Born: 15-07-1606 Leiden.
Died: 04-10-1669 Amsterdam.
Buried: 08-10-1669 Amsterdam. The Westerkerk, Dutch Protestant church in central Amsterdam, Netherlands. It lies in the most western part of the Grachtengordel neighborhood (Centrum borough), next to the Jordaan, between the Prinsengracht and Keizersgracht.
See also: Rijksmuseum.
Amsterdam. Rembrandt House.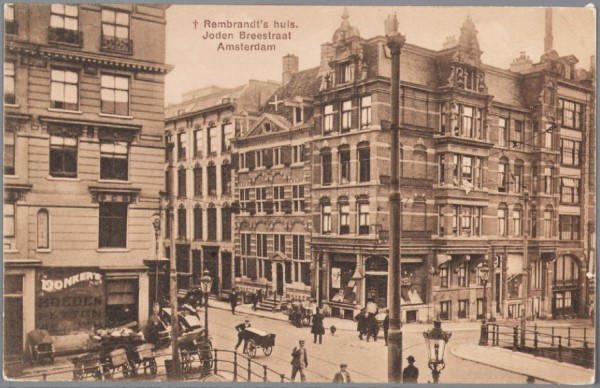 Year 1906. Amsterdam. Rembrandt House. Joden Breestraat.