1891 Concert Lubeck 27-11-1891.
The Colosseum is a listed monument, concert and theater hall in the Hansestadt Lübeck (Schleswig-Holstein). The hall in the St. Jürgen district belonged to the society for the promotion of charitable activities founded in 1789. On the Kronsforder Allee was the guesthouse "Freundschafts", which was built in 1866 in a mirror-room. A column and stage room with room for 3,000 people and the name "Colosseum" was added in 1875. It had pillars in Roman style and was adorned with stucco.
1901. Colosseum, garden.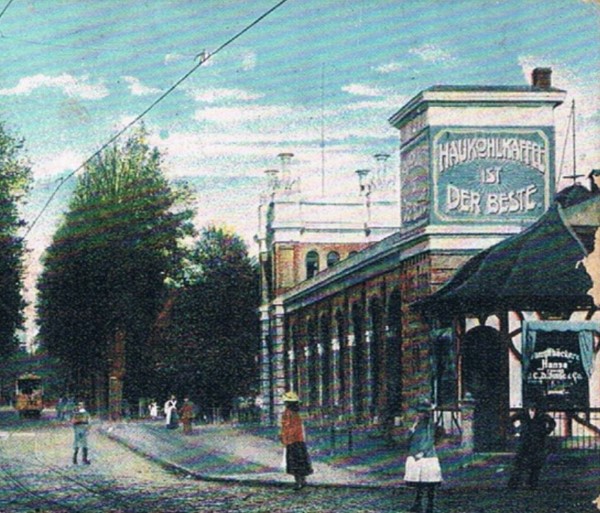 1907. Colosseum.