About 579 bars drafted in short score.
The scene is now set for the peculiarities of the second scherzo, which has a somewhat driven and harried character, and this also has significant connections to Mahler's recent work: the sorrowful first movement of Das Lied von der Erde, Das Trinklied vom Jammer der Erde. There is an annotation on the cover of the draft to the effect that in this movement "The Devil dances with me", and at the very end Mahler wrote "Ah! God! Farewell my lyre!".
Cooke's version finishes with a percussion coda employing both timpanists, bass drum, and a large military drum which is to be muffled, that leads directly into the final slow movement. This scherzo does not resemble the second scherzo in spirit; it is far more grave and sinister. Some consider it to be Mahler's last "Horror Scherzo".
The use of the military drum stems from a funeral procession that Mahler once observed: one day in the winter of 1907 when the Mahlers were staying in New York, the cortége of a deceased fire chief passed way below their hotel window, and from high up the only sound that could be heard was the muffled stroke of a large bass drum. The introduction to the fifth movement re-enacts this scene as a rising line on tubas supported by two double bassoons slowly tries to make headway and is repeatedly negated by the loud (but muffled) drum strokes.
Title page.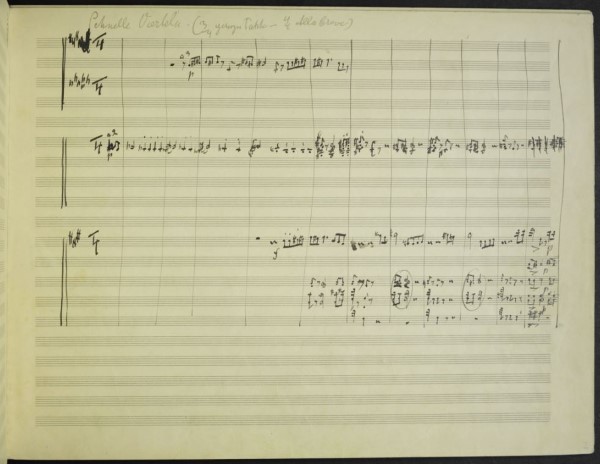 First page.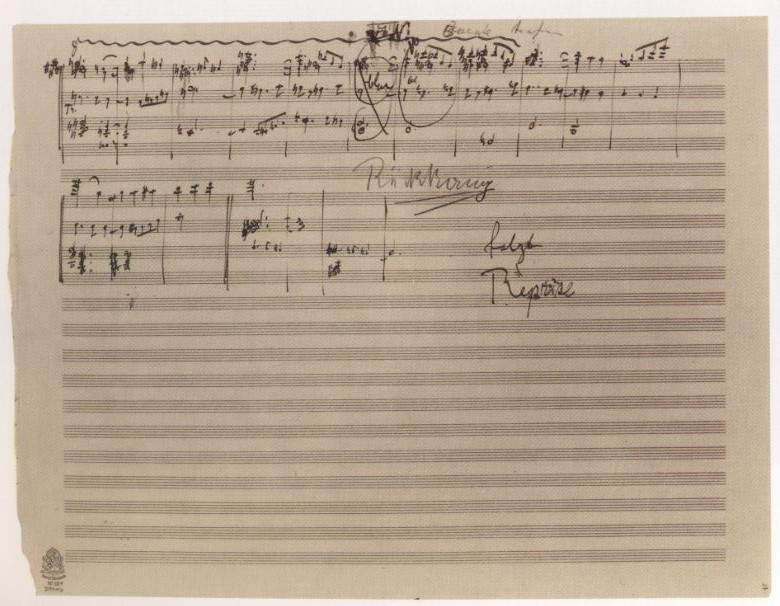 Movement 5: Finale. Langsam, schwer. Sketch.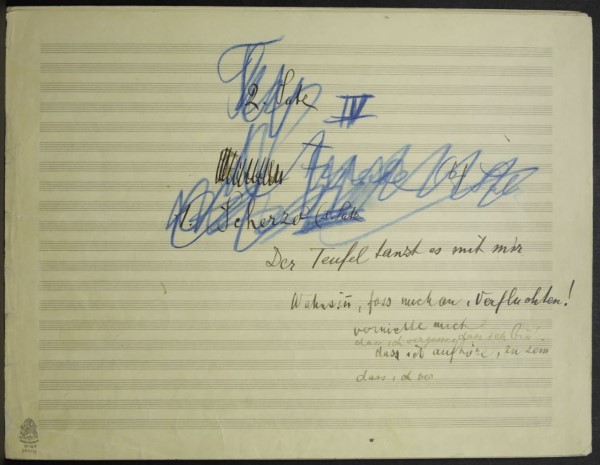 "Der Teufel tanzt es mit mir," (The Devil is dancing it with me)
"Wahnsinn, fasse mich an, Verluchten!" (Madness, seize me, the accursed!)
"vernichte mich" (Destroy me)
"dass ich vergesse, dass ich bin!" (Let me forget that I exist!)
"das ich aufhore zu sein" (So that I cease to be)
"das ich ver …" (So that I …) (on page V of the preliminary sketch of the movement only appears a single word: "Tanz")
On the title page. "Second Movement, Scherzo" is crossed out and replaced by "IV".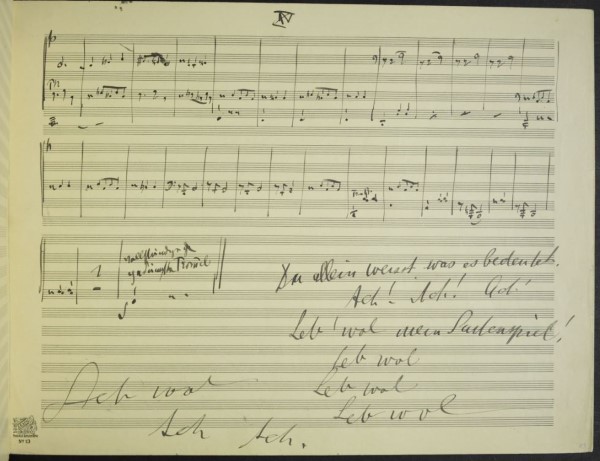 "Du allein weisst was es bedeutet" (You alone know what it means)
"Ach! Ach! Ach!"
"Leb' wol mein Seitenspiel" (Fare well, my Lyre)
"Leb wol" (Fare well)
"Leb wol" (Fare well)
"Leb wol" (Fare well)
"Ach wol"
"Ach Ach!"
On the bottom of page XI, left, near muffled drum, finale.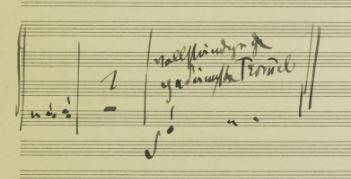 Finale, detail drum.
---
Listening Guide