Profession: Alto.
Relation to Mahler: Worked with Gustav Mahler.
Correspondence with Mahler:
Born: 09-07-1881 Pasztho, Hungary. 
Died: 28-07-1964 New York, America.
Buried: 00-00-0000 
Studied with Rosa Papier-Paumgartner (1858-1932) and Johannes Ress in Vienna.Debut in 1904 Dusseldorf as Fides in "Prophet" by Meyerbeer. She was a member of the Wiener Staatsoper (Vienna Court Opera until 1918). Sang in England , Holland, Spain, Czech Republic.
Paalen Bella, geb. Isabella (Izabella) Pollak (Pollack) studiert in Wien Gesang bei Rosa Paier-Baumgartner und Johannes Resz.
1904 debütiert Bella Paalen als Fides in Meyerbeers "Le Prophete" am Düsseldorfer Staatstheater, 1905-1906 tritt sie in Graz auf. An die Wiener Staatsoper kommt Bella Paalen auf Empfehlung Gustav Mahlers, der von ihrer Interpretation des Gesangsolos in seiner Symphony No. 3 beeindruckt ist. Über 30 Jahre lang, von 1906 bis 1937, ist Bella Paalen an der Wiener Staatsoper engagiert. 1933 wird ihr der Titel "Kammersängerin" verliehen, um sie für die Verdienste um die Wiener Staatsoper auszuzeichnen. Ihre Hauptpartien sind Azucene in "Il Trovatore", Amneris in "Aida", Amninia in "Der Rosenkavalier", Erda und Fricka in "Der Ring der Nibelungen", Herodias in "Salome", Klytemnästra in "Elektra", Ortrud in "Lohengrin" und Venus in "Tannhäuser".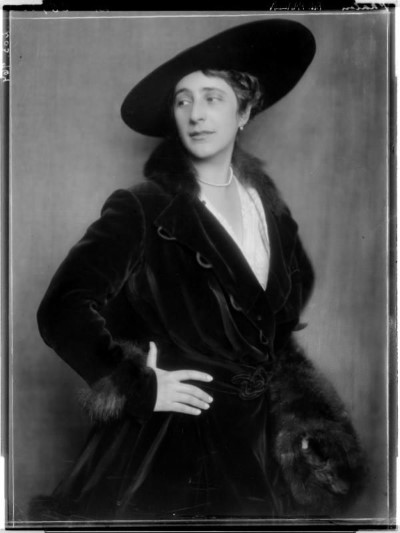 Bella Paalen (1881-1964). Photo by Dora (Madame d'Ora) Kallmus (1881-1963).
Nach der Machtergreifung der Nationalsozialisten muß Bella Paalen Wien verlassen: sie emigriert 1939 in die Vereinigten Staaten. Die Sängerin flüchtete mit Hilfe ihrer Kollegin, der berühmten Opernsängerin Lotte Lehmann.
Belle Paalen war stark mit der Wiener Staatsoper verbunden, sie war im Alter von 25 Jahren an dieses Haus gekommen und hielt ihm bis 1937 die Treue. Ihre Verdienste um die Wiener Oper wurden zwar 1933 durch die Verleihung des Titels "Kammersängerin" gewürdigt, jedoch bewahrte sie dieser Titel nicht vor der Vertreibung. Der späte Zeitpunkt ihrer Flucht aus dem Wien der Nationalsozialisten weist darauf hin, daß sie sich wohl durch ihre über 30-jährige Mitgliedschaft an der Wiener Staatsoper geschützt gefühlt hatte.
Im Exil in den Vereinigten Staaten kann Bella Paalen, im Gegensatz zu vielen ihrer Kolleginnen, ihre Karriere nicht fortsetzen. Sie betätigte sich von 1939 bis 1959 als Lehrerin für Gesang. 1964 stirbt Bella Paalen in New York.