Ottilie Andes (1864-1909) (Ottilie Porst-Andes).
Profession: Soprano.
Relation to Mahler: Worked with Gustav Mahler.
Correspondence with Mahler:
Born: 22-10-1864 Mainz-Kastel, Germany.
Died: 16-03-1909 Kassel, Germany.
Buried: Unknown.
Also: Ottilie Porst (Andes), Post-Andes.
Hamburg, Kassel, Leipzig, Nürnberg.
Die Stimme der Sängerin, die eigentlich Ottilie Andes hieß, wurde durch den bekannten Hamburger Operndirektor Bernhard Pollini entdeckt, der sie für kleinere Partien nach Hamburg engagierte. Weitere Ausbildung durch Franz Krückl und durch den Hamburger Pädagogen Prohaska. 1885 kam sie als erste Koloratursopranistin an das Opernhaus von Leipzig, dem sie bis 1893 angehörte. Nach zweijähriger Tätigkeit am Stadttheater von Nürnberg gehörte sie seit 1896 bis zu ihrem Tod zum Ensemble des Hoftheaters von Kassel.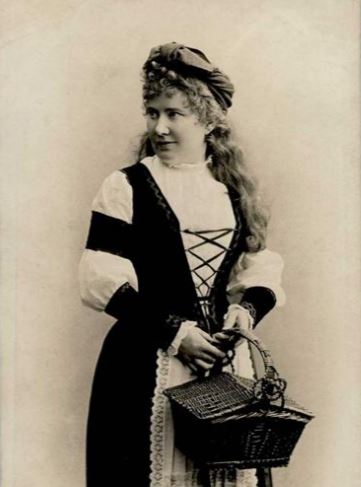 Im Lauf ihrer Karriere nahm sie auch lyrische und lyrisch-dramatische Partien in ihr Repertoire auf. So sang sie die Frau Fluth in Nicolais "Lustigen Weibern von Windsor", die Undine in der gleichnamigen Lortzing-Oper, das Blondchen in der "Entführung aus dem Serail", die Zerline im "Don Giovanni", die Rose Friquet im "Glöckchen des Eremiten" von Maillart ("Les dragons de Villars"), die Carmen, die Musetta in Puccinis "La Bohème", die Nedda im "Bajazzo", die Frau Dot im "Heimchen am Herd" von Goldmark und die Titelrolle in "Carlo Broschi" von Hermann Zumpe.
1901 wirkte sie in Kassel in der Uraufführung von Crescenzo Buongiornos Oper "Mädchenherz" ("Il cuore delle fanciulle") mit. Die auch als Konzertsängerin geschätzte Sopranistin war seit 1886 mit dem Dirigenten Bernhard Porst verheiratet, der hauptsächlich am Leipziger Opernhaus wirkte.
1893 Leipzig.
1893-1895 Nurnberg.
186 Kassel.