Portret of Saar de Swart (1861-1951) by George Hendrik Breitner.
Profession: Sculptress.
Relation to Mahler: Meeting 27-10-1903, Year 1903
Correspondence with Mahler: 
Born: 06-08-1861 Arnhem, the Netherlands.
Address: Villa De Hoeve, Laren, the Netherlands
Died: 12-08-1951 Anacapri, Italy.
Buried: Capri, Italy.
Also: Sara.
From 1898 to 1914 she lived with her partner (watercolourist and needle artist) Emilie van Kerckhoff, in Villa De Hoeve in (artists') village Laren. Lesbian relationship. They were never married.
Emilia Maria Francisca (Emilie) van Kerckhoff (1867 Zwolle – Blaricum 1960).
Pupil of Auguste Rodin (1840-1917).
Correspondence with Vincent van Gogh (1853-1890).
Saar de Swart (1861-1951) owned work by Auguste Rodin (1840-1917) and Vincent Van Gogh (1853-1890).
Lived in Arnhem, Amsterdam, Paris (1889), Rotterdam, Laren, Capri.
They traveled to Dutch Indies, Japan, India and Egypt.
Alphons Diepenbrock (1862-1921) and Elsa Diepenbrock (1868-1939) stayed with her in Villa De Hoeve a few times a year.
On 27-10-1903, Year 1903, Gustav Mahler (1860-1911), Willem Mengelberg (1871-1951) and Alphons Diepenbrock (1862-1921) had lunch with Saar de Swart and Emilie van Kerckhoff in Villa De Hoeve in Laren (owned by Saar de Swart).
The wealthy sculptor Sara de Swart befriended the young artists of the Movement of Eighty in the late nineteenth century. She supported many of them financially by purchasing their painting and sculpture. It earned her the nickname 'muze der Tachtigers'. But she also bought work from various foreign artist friends. So Sara de Swart built an impressive art collection with paintings and sculptures by Auguste Rodin, Odilon Redon, Émile Bernard, George Breitner, Isaac Israëls, Jan Toorop and many others.
Halfway through her life, money problems forced Sara to sell a large part of her collection and to 'flee' abroad. Together with her companion, the artist Emilie van Kerckhoff, Sara settled on the island of Capri, where she lived in relative poverty until her death, almost cut off from the art world.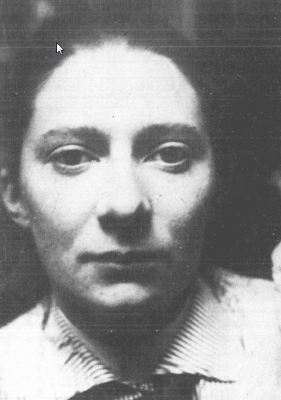 1891. Saar de Swart (1861-1951). Photo by George Hendrik Breitner (1857-1923).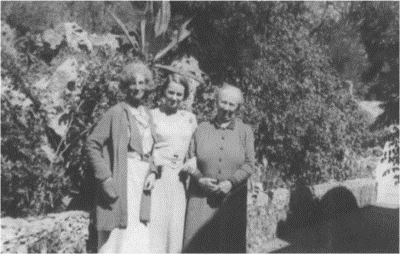 Capri. Emilie van Kerckhoff (1867-1960) (left) en Saar de Swart (1861-1951) (right), with their godchild Sara-Mila von Hausen-Tollet (1905-1939).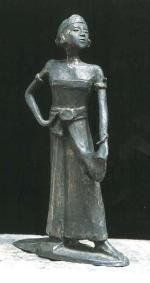 Saar de Swart (1861-1951). Balinese dancer.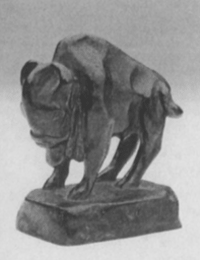 1947. Saar de Swart (1861-1951). Indian buffalo.
The inspiration of the Tachtigers
for Saar de Swart
You were born as Elisabeth Sara Clasina de Swart on August 6, 1861 in Arnhem. Your call sign was Saar. Your father was the painter and draftsman Corstianus Hendrikus de Swart and your mother was Elisabeth Sara Yntema. You were an only child and you grew up in Villa Mariaburg in Arnhem. Your mother was the daughter of J.W. Yntema, bookseller, publisher and editor of the Vaderlandsche Letter exercises. Your parents' marriage was unhappy and your childhood as well. You were raised in a Mennonite manner. You did not go to school. Your mother taught you language and literature and your father taught you the art subjects. You also learned to read music and play the piano. Your mother died in 1884 and thanks to your inheritance you could go to the modeling class. Around 1887 you followed for a short time the modeling training at the Rijksnormaalschool voor Kunstnijverheid in Amsterdam.
In 1888 you left the modeling class and went to study with the sculptor Lambertus Zijl (1866 – 1947), who among other things made the Monument for Queen Emma. In 1888 you went to live at the Westeinde in rooms, together with your friend Baukje of Mesdag. Before that you lived with relatives. Elsewhere in the city you had a small studio. You took part in the cultural and nightlife of the Tachtigers Jan Veth, Willem Kloos, Alphons Diepenbrock and Willem Witsen. You bought their work and their magazines. Some Tachtigers supported you financially. You were portrayed by George Breitner and Jan Veth. Willem Paap was inspired by you and Esther Luzas, the main character in 'Vincent Haman', is based on you. The painter Eduard Karsen was madly in love with you, but he had no chance because you were a lesbian. Willem Kloos had also been in love with you.
In September 1889 you went to Paris with Baukje, where you met Vincent van Gogh, Émile Bernard and Odillon Redon alongside Auguste Rodin. Partly because of you, the Haagse Kunstkring in 1894 devoted an exhibition to Redon. You also supported the writers Maurice Maeterlinck and Aurélien Lugné-Poe. You regularly went to café cabarets in the Chat Noir and the Mirliton. Sometimes you came back to Amsterdam, where Karsen continued to persevere in his love for you. When he understood that you were a lesbian, the rejected Karsen retaliated by slandering you and your friends. On October 12, 1891, a friend's court in café Suisse Karsen was unsuccessful. The writer Jan Engelman called you 'The Muse of the Eighties'. Karsen continued to mugs for the rest of his life. From 1892 to 1894 you lived with your girlfriend Anna Vis in Rotterdam, above a sailor's bar on the Stieltjeskade.
In the autumn of 1894 the friends moved to the Oosterpark in Amsterdam in a house of Willem Witsen, where the Tachtigers came together, where they drank immensely and from where they tossed to the pubs and brothels. You and Anna took care of the depressed alcoholic Willem Kloos, along with your downstairs neighbor, the painter Isaac Israëls and the feminist Annette Versluys-Poelman. Your father died in 1897. Kloos was eventually absorbed, suffering from deliriums and psychoses. Willem's future wife Jeanne looked down on you and she hated your artistic freedom. She has also ruined and executed Willem. That Willem later denounced you, says everything about his oppressed gay sexuality. In essence, he owed a lot to your inspirational auraglans, but his stubborn resentment denied that.
From 1898 to 1914 you lived with your last companion Emilie van Kerckhoff in villa De Hoeve in Laren. Emilie was an aquarellist and needle artist. You received, among others, Emile Bernard, Gustav Mahler and Lodewijk van Deyssel. You had a fine collection of art and antiques. You had work by Anton Derkinderen, Jan Toorop, Breitner, Rodin and Redon.
With Emilie you traveled to Indonesia, Japan, India and Egypt. In 1914 you moved to Italy for financial reasons, first to Rome, where Emilie and you grew apart. In the village of Anacapri on Capri you both lived, but separately. In 1927 you lived in a small studio house near Casa Surya, among others financed by Henriette Roland Holst. You ran out of money and sometimes you sold some modeling work. You took care of the garden of Emilie. In the Second World War, Emilie and you stayed with the German deaconesses in Rome. After the war you went back to Capri, where the poet Jan Engelman came to stay with you twice. On 12 August 1951 you died on Capri. You were 90 years old and you were buried in the graveyard of Anacapri.