1,177 seats.
Konigliches Theater, Konigliche Schauspiele zu Cassel.
Corner Friedrichsplatz/Obere Konigstrasse/Spohrplatz.
Konigsstrasse No. 29-31.
Musical and Choral Director
Building destroyed at a bombing at 22/23 October 1943.
Gustav Mahler was introduced in Kassel by the Dresden opera director Karl Ueberhorst (1823-1899) (who saw Mahler conducting Carmen in Olomouc) and by Mahlers agent Gustav Lewy (1824-1901).
Contract signed at 31-05-1883 for three years with intendant in Kassel was Adolph Freiherr von und zu Gilsa (1838-1910). 01-10-1883 until 30-09-1886. Ended early at 07-1885 at Mahlers request.
Mahler also had to conduct plays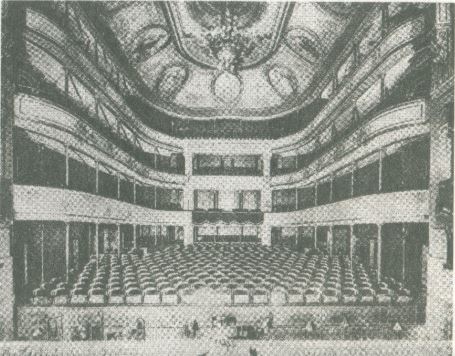 Royal Theater. Interior.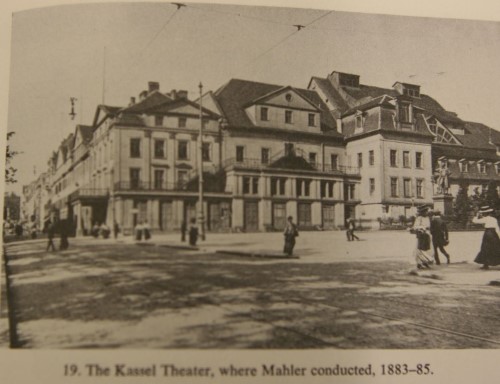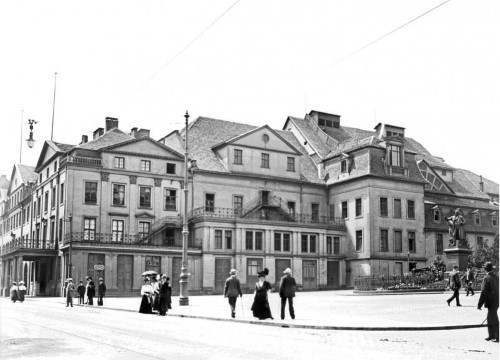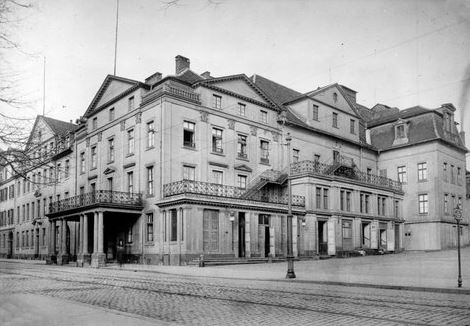 1900. Royal Theater.
The old theater building on Königsstraße / Opernplatz proved to be inadequate at the end of the 19th century. It was too small for the ever growing population and the fire protection is not enough. Shortly after 1900, artistic director Freiherr von Gilsa developed the plan to sell the theater property and use the proceeds to build a new building on the open narrow side of Friedrichsplatz, on the former Auetor, especially as the site also belonged to the Treasury.