3,500 seats.
Turkenstrasse 5.
Since 1905 named "Tonhalle".
Concert hall in Munich-Maxvorstadt. The Louis-Seize-style building was built in 1895 by the architect Martin Dülfer, renamed Tonhalle in October 1905 and  The hall was one of the first venues of today's Munich Philharmonic, founded by Franz Kaim (1856-1901) in 1893 under the name Kaim-Orchester.
The Walcker company built an organ with 50 registers as Opus 733 in 1895. Max Regers Choralfantasie Opus 52 No. 3 was premiered here under Karl Straube on 09-11-1901. On 25-06-1903, a part-premiere of Arthur Schnitzler's "Reigen" took place in the hall: The Academic-Dramatic Association had scenes IV to VI in a closed members' event and was subsequently dissolved by the Senate of the University.
Thomas Mann referred to the concert hall in a letter to his later wife Katia Pringsheim in May 1904 and wrote: "Strangely enough, it's almost always the Kaim-Saal, where I see you – which is why I often watched you through the opera glass before we knew each other."
In 1907, the Kaim-Saal was the venue of the "Munich Congress" of the Theosophical Society, by which the separation of Rudolf Steiner from this association was initiated. On 28-08-1913, the world's first eurythmy demonstration took place in the Kaim Hall.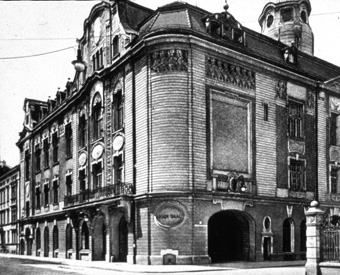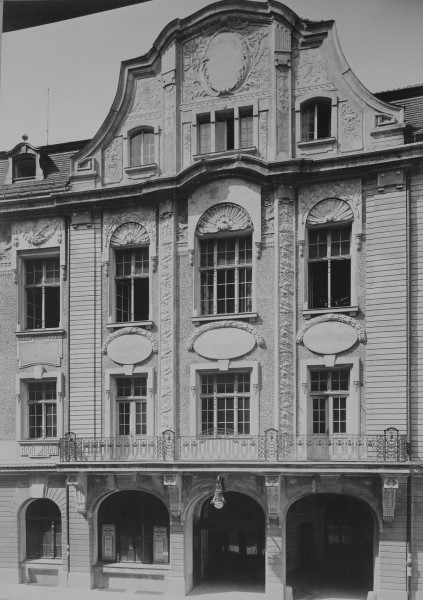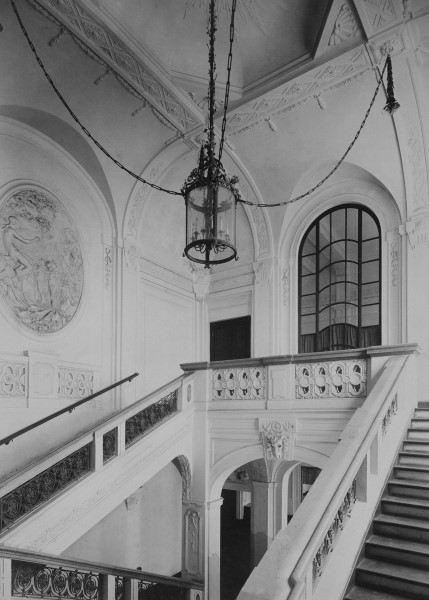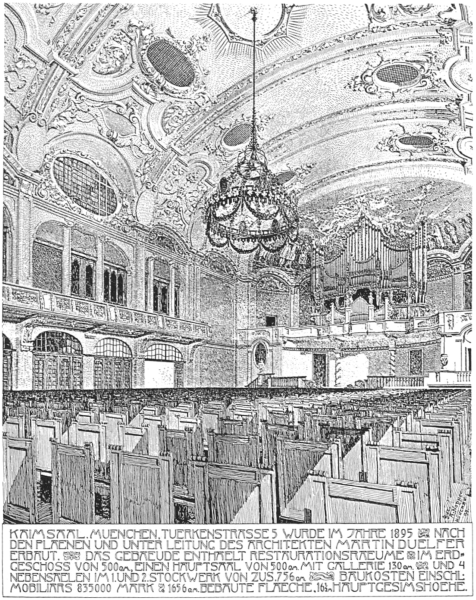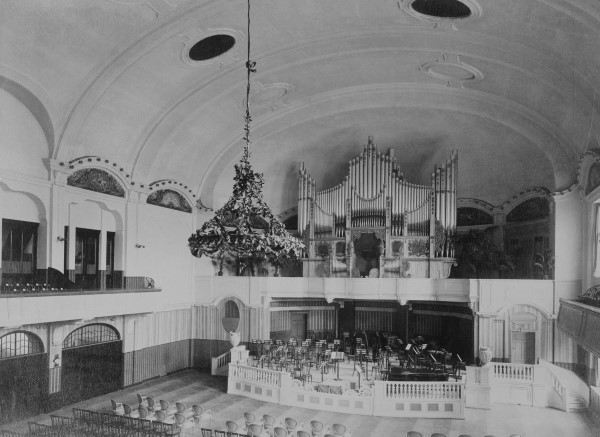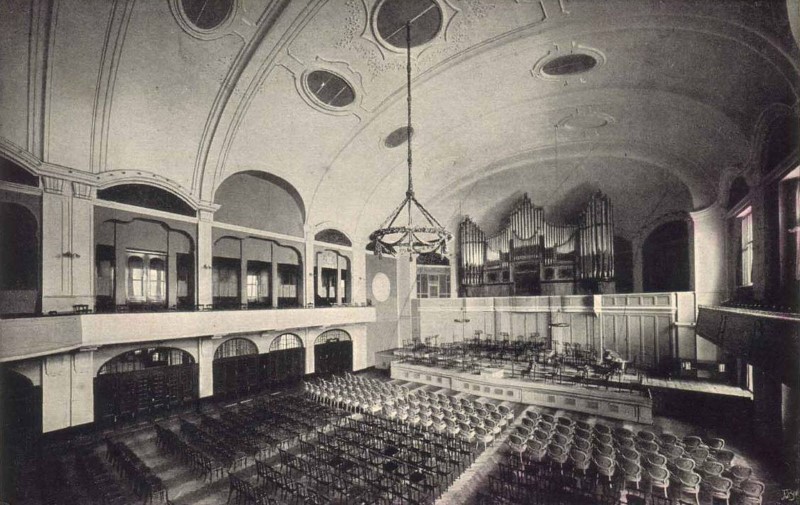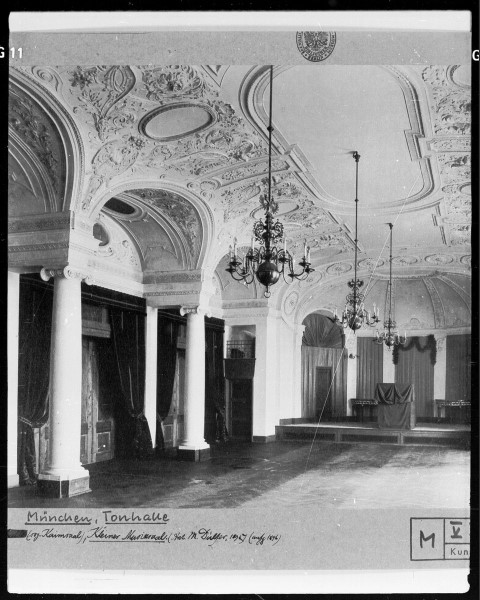 Kaim-Saal. Small hall.
Destroyed in the Second World War by air raids on Munich by air bombs in 1944. On the site of the building in Türkenstraße 5 is now an office building with the headquarters of the Bavarian Hotel and Catering Association.