1893 Concert Wiesbaden 17-11-1893 – Des Knaben Wunderhorn.
1903 Concert Wiesbaden 23-01-1903 – Symphony No. 4.
Wiesbaden has a long history as a spa town. The Romans already knew of the thermal springs of Wiesbaden. The name of the city is derived from Wisibada, the bathing place in the meadows.
In 1810, the first spa house was built by Christian Zais. This was a beautiful but relatively modest building with a columned portico, including Doric and Ionic features, in classical style. Johann Wolfgang von Goethe praised the building on one of his many visits. During the 19th century, the benefits of the spa attracted the upper classes. The number of spa visitors, 20,000 in 1840, had increased tenfold by 1910.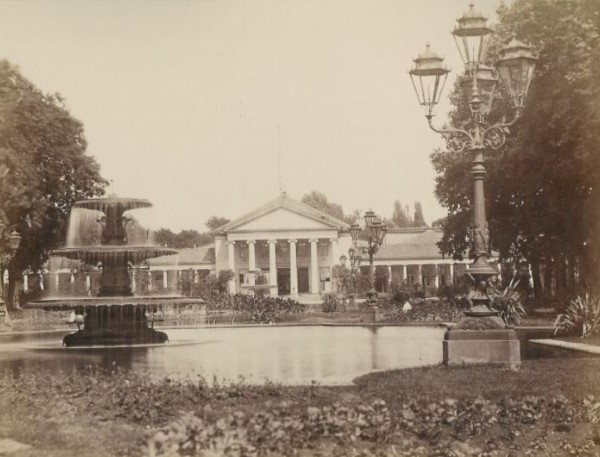 A larger, more modern and more impressive spa house was thus required. In 1905–1907, the old spa building was demolished, and in its place a new building, designed by architect Friedrich von Thiersch, was erected at a cost of six million gold marks. See New Kurhaus.