21-10-1907 until 28-10-1904 in St Petersburg, Hotel d'Angleterre.
29-10-1907 until 03-11-1907 in Helsinki, Hotel Societetshuset.
04-11-1907 until 08-11-1907 in St Petersburg, Hotel d'Angleterre.
Hotel d'Angleterre Hotel is located on Voznesensky Prospekt at Saint Isaac's Square.
The first hotel on the site was established by Napoleon Bokin in 1840, a three-story structure known as Napoleon's. Leo Tolstoy was a frequent guest. The hotel was completely rebuilt from 1886-1889, with a fourth floor added and the interiors reconstructed.
At this time, the name was changed to Hotel Angleterre, meaning 'Hotel England' in French. The hotel had 75 rooms and numerous shops on the ground floor.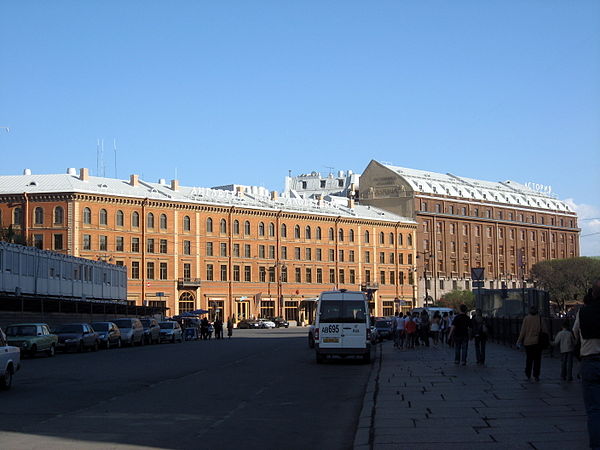 1907 Hotel d'Angleterre (left).