Friedrich Viktor von Spitzer (1854-1922). 
Profession: Chemist, sugar industrialist (legacy of his father David Spitzer (1812-1895)), Spitzer & Sohne, and photographer.
Relation to Mahler: He was present at the meeting in 1902 between Alma Mahler and Gustav Mahler.
Correspondence with Mahler:
Born: 04-02-1854 Bucovice, Czech Republic
Died: 19-02-1922 Vienna, Austria
Buried: 23-02-1922 Vienna, Austria. Deutsch: Familie Spizuer, English: Central Cemetery of Vienna – Israelite part way, Family Spitzer
Also: Victor Spitzer.
Addresses
Chronology
1887 Photography start
1898 Secession patron
1890 Fine art photography with Hugo Henneberg, Heinrich Kühn and Hans Watzek.
1899 Resigned from Judaism
24-02-1900 Alma Mahler in his house
26-02-1900 Alma Mahler, Zemlinski and Erik Schmedes in his house. This is not at the Hohe Warte.
22-01-1901 Alma Mahler in his house. Lieder.
1901 House Steinfeldgasse 4, Hohe Warte (near Carl Moll, Koloman Moser, Ast)
1905 Creates a portrait series of Gustav Klimt.
1908 In Volendam, the Netherlands
He exhibited his art photographs in other European countries.
More
Grew up in Zurich, stud. here 1869-1871 natural science. At the Chem.-techn. School of the Confederation. Polytechn. School, then continued in Leipzig, from 1872 in Bonn, from 1873 in Göttingen the study of chemistry (1875 Dr. phil. As an aide at one of the two Chem. Univ.laboratorien in Vienna. 1895/96, 1897/98, 1904/05 he also attended courses on the graph. Teaching and testing institute. S. devoted himself – besides musical. Stud. – as an amateur.
The art photography. Among his oeuvre are artist portraits, such as Gustav Klimt, Koloman Moser, and G. Mahler, all of whom are in the traditional style, but are increasingly gaining in expression from the turn of the century. S. publish.
His works from 1898 in the "Wiener Photographische Blätter", from 1904 in the "Photographische Rundschau" as well as in various Anthol. He worked mainly. With the rubber impression, later also with the bromine oil process and the photographer, and is regarded as the most important representative of the art photographer in addition to the "Trifolium" (H. Henneberg, s. D., Heinrich Kühn and Hans Watzek). Direction in the Vienna of his time. S. was a member of numerous domestic and foreign companies. Ver., From ca. 1892 the renowned association of art photographers "Linked Ring" in London, 1897 of the Wr. Camera-Club as well as 1904 Honorary Mitgl. Of the Wr. Photo clubs, and participated in numerous editions. In Germany and abroad. In 1907 he organized according to. With Kuehn an ausst. In the Galerie Miethke.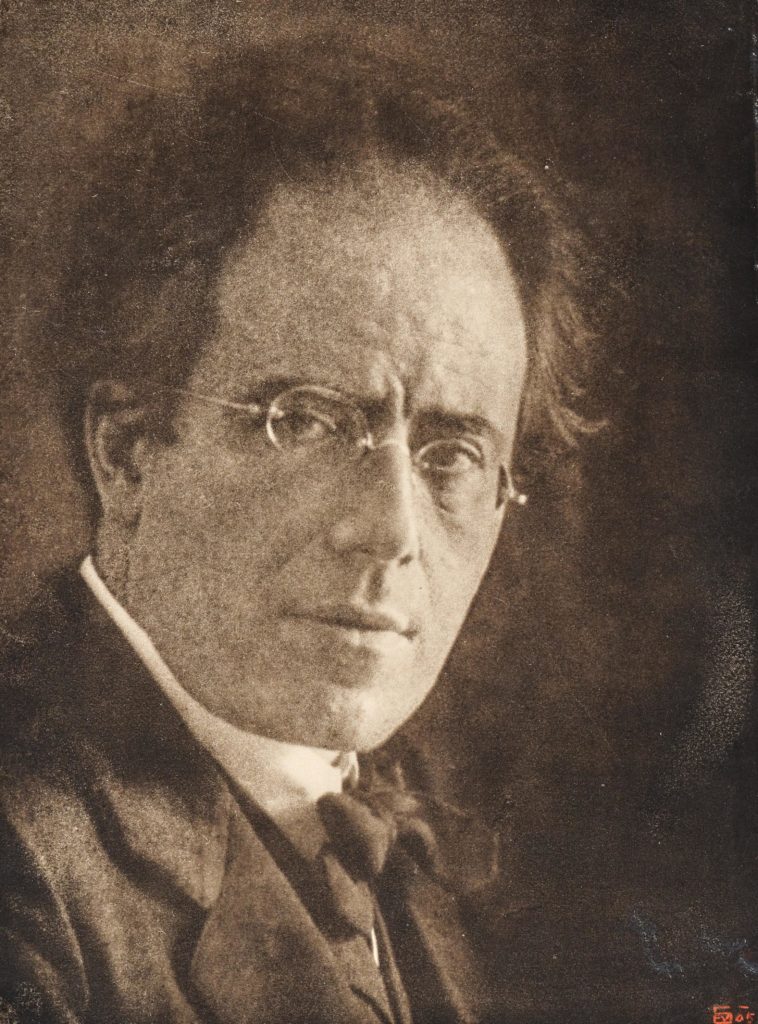 1905 Photo Gustav Mahler by Friedrich Viktor von Spitzer (1854-1922)