Graf Geza Vasony-Teo von Zichy (1849-1924).
Profession: Pianist, intendant, composer.
Residences: Budapest.
Relation to Mahler: Head of the Budapest Opera House.
Correspondence with Mahler: Yes.
Born: 23-07-1849 Sztára Castle, Hungary.
Died: 14-01-1924 Budapest, Hungary.
Buried: 00-00-0000 Unknown.
Géza Zichy (Count Vasony-Keö, Teo), was a Hungarian composer and was also renowned as the world's first professional one-armed pianist. Zichy also published an autobiography ("Aus meinem Leben",vol-1: 1911, vol-2: 1913, vol-3; 1920, Deutsche Verlags-Anstalt, Stuttgart) and some poetry. Zichy was born im Sztára Castle in 1849.
He came from a noble family and held the title Count Vasony-Keö. Zichy lost his right arm in a hunting accident at age 14 or 15. Still determined to become a pianist, he persevered by writing and performing piano music for the left hand. In 1873 he began six years of study with Franz Liszt. He also studied under Robert Volkmann.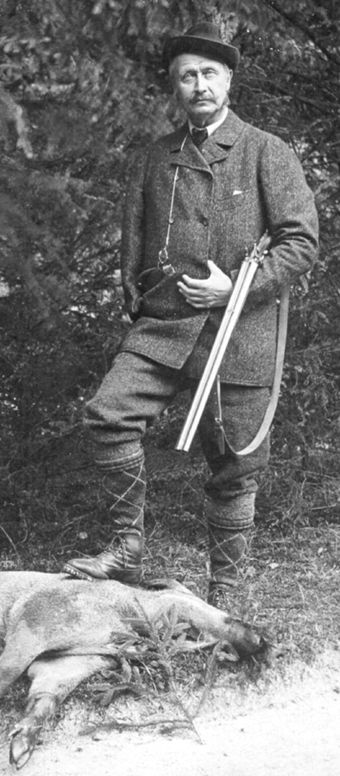 Graf Geza Vasony-Teo von Zichy (1849-1924).
In spite of his limitations, Zichy had a successful career as both a concert pianist and a composer for the next 40 years. He gave entire concerts playing music only for the left hand, the proceeds of which he gave to charity as he was independently wealthy. He was known for his artistic sensitivity as well as dextrous playing and had several admirers; including Franz Liszt who wrote glowing reviews of his performances in letters to friends.
The Viennese critic Eduard Hanslick, who pulled no punches, said Zichy's playing was "the greatest marvel of modern times on the piano". From 1891 to 1894 he was Intendant of the Royal Hungarian Opera. His appointment spelt the end of Gustav Mahler's term as music director.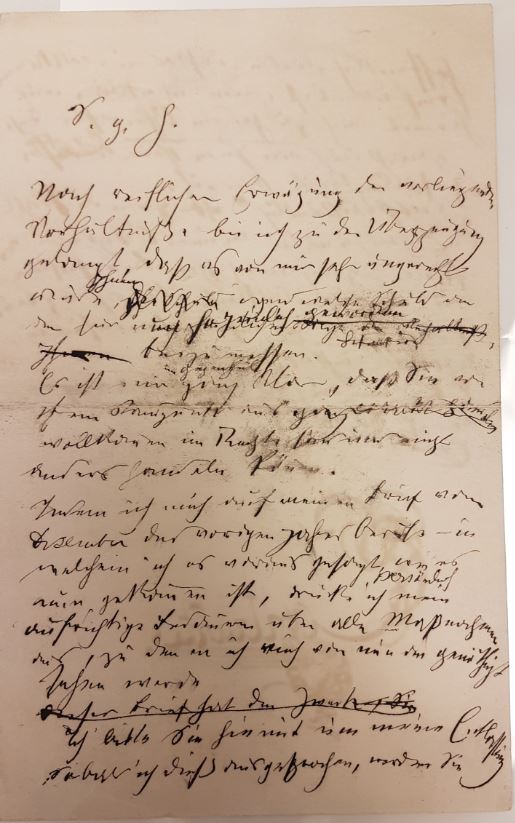 28-02-1891, Year 1891. Draft, letter of resignation by Gustav Mahler to Graf Geza Vasony-Teo von Zichy (1849-1924). 1/2.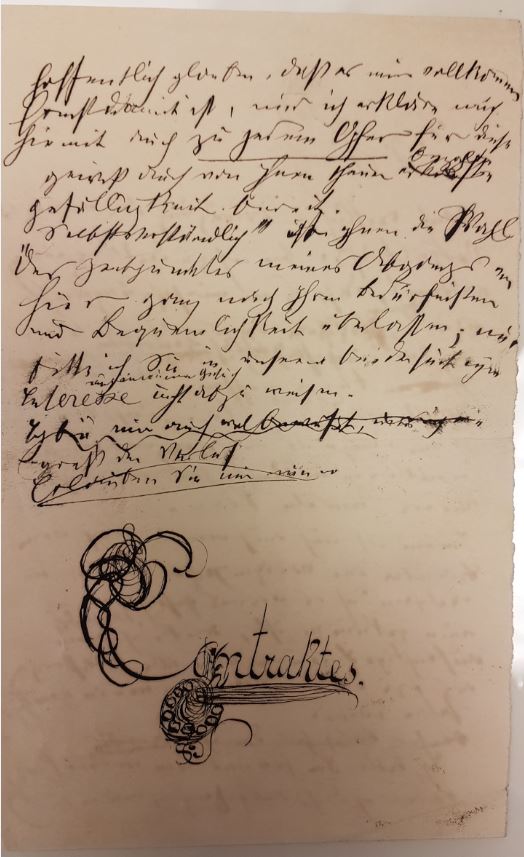 28-02-1891, Year 1891. Draft, letter of resignation by Gustav Mahler to Graf Geza Vasony-Teo von Zichy (1849-1924). 2/2.
Among Zichy's many compositions was a left-hand piano concerto and several operas. In addition to his music career, Zichy also worked as a lawyer. He died in Budapest in 1924, aged 74. An entire chapter is devoted to Zichy in Piano Music for One Hand by Theodore Edel (Indiana University Press), a comprehensive survey of music written for those pianists who have the use of only one hand.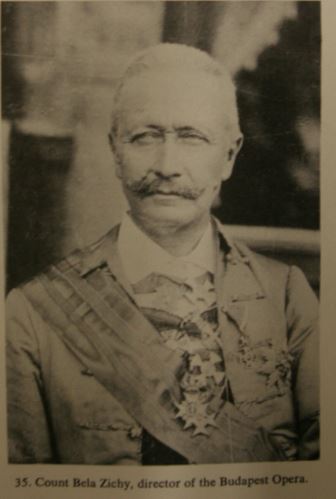 Graf Geza Vasony-Teo von Zichy (1849-1924).
More
As a boy of fourteen Zichy had lost his right arm in a hunting accident on September 24, 1863 – that's what comes out of letting young boys play with fire arms and hunting other than girls. But never the less he courageously decided to go on with his piano playing developing – after a method of his own – a great skill of playing with one hand. In fact he became the first known pianist to make a career with only one arm. The great critic Eduard Hanslick (1825-1904) – not always a generous man – called Zichy:  the greatest marvel of modern times on the piano. Zichy has attained a perfection astonishing with five fingers. He is able to imitate the play of ten.
Zichy became a close friend and pupil (for five years) of Franz Liszt (1811-1886) (piano) and also studied with Robert Volkmann (composition).
From 1880 he toured all over Europe giving concerts mostly of his own works, and everywhere acknowledged as a great virtuoso.
But Zichy had also studied law and in this capacity he was president at the National Conservatory in Budapest from 1875 to 1918 And from February 1, 1891 to 1894 he was appointed intendant at the Hungarian State-Theaters;  Budapest Opera House and the National Theater The Royal Hungarian Opera in Budapest, where Gustav Mahler (1860-1911) was musical director. Many pages have been written of their professional – or rather unprofessional – relationship which finally lead to Mahler's resignation of the musical directorship there.
He was nominated by the Minister of Interior on January 15. 1891 and approved by the Emperor on January 22. 1891.
His compositions were mostly designed for his own left-hand playing and were called mediocre by Wittgenstein and they are not heard any more.
A further development and maturity led him to compose a cantata Dolores, a ballet Gemma and some operas, which were successful in Hungary, Czechoslovakia and Germany. Beside some poems, he published an autobiography in three volumes which became very "popular" (especially right after WW I – for obvious reasons) due to the fact that in it he gives many pieces of good advise to those who like him were forced to live with the handicap of having only one arm.