Hugo Reichenberger (1873-1938).
Profession: Conductor, composer.
Residences: Munich, Breslau, Stuttgart, Vienna.
Relation to Mahler:
Correspondence with Mahler: Yes.
Born: 28-07-1873 Munich, Germany.
Died: 11-10-1938 Munich, Germany. Aged 65. Grave 68-13-5.
Buried: 20-12-1968 Hietzing cemetery, Vienna, Austria. Reburied. 
Worked from 1908 until 1935 in The Hofoper, Vienna.
Literature: Gustav Mahler Briefe 1879-1911, hg. von Alma Maria Mahler, Berlin 1924: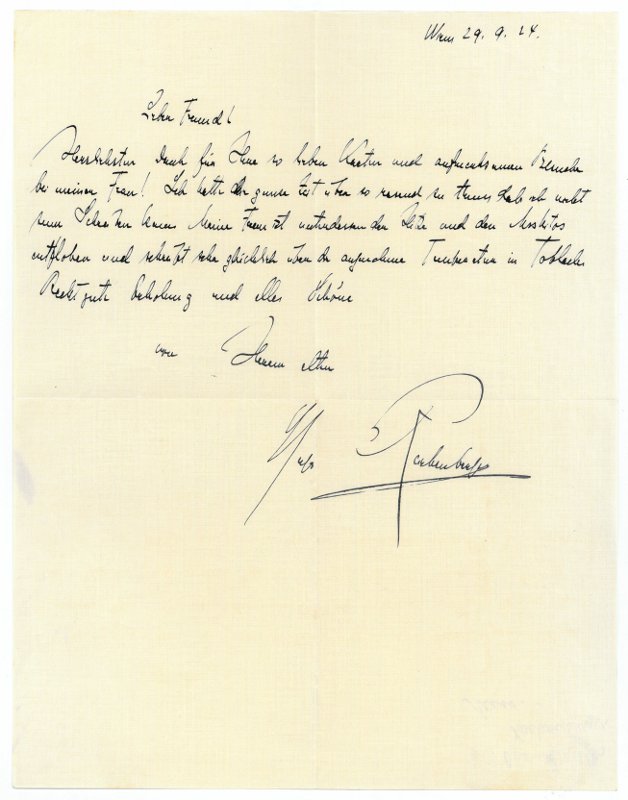 Hugo Reichenberger (1873-1938).
29-09-1924: "Lieber Freund! Herzlichsten Dank für Ihre so lieben Karten und aufmerksamen Besuche bei meiner Frau! Ich hatte die ganze Zeit über so rasend zu thun daß ich nicht zum Schreiben kam. Meine Frau ist unterdessen der Hitze und den Moskitos entflohen und schreibt sehr glücklich über die angenehme Temperatur in Toblach […]". – By Reichenberger, to his friend Richard Strauss.