Maximilian Kurzweil (1867-1916) in 1910. Selfportrait.
Profession: Painter. Secession (member).
Residences: Vienna, Paris.
Relation to Mahler:
Correspondence with Mahler:
Born: 12-10-1867 Bisenz (Bzenec), Czech Republic.
Died: 09-05-1916 Vienna, Austria. Aged 49. Suicide.
Buried: 12-05-1916 Hutteldorf cemetery, Vienna, Austria. Grave 1-G21.
Maximilian (Max) Franz Viktor Zdenko Marie Kurzweil was an Austrian painter and printmaker. He moved near Vienna in 1879. Maximillian or Max Kurzweil studied at the Academy of Fine Arts Vienna with Christian Griepenkerl and Leopold Carl Müller, and attended the Académie Julian in Paris from 1892, where he exhibited his first paining at the Salon in 1894. He was co-founder of the Vienna Secession in 1897 and editor and illustrator of the influential Secessionist magazine Ver Sacrum (Sacred Spring). Kurzweil was also professor at the Frauenkunstschule and in 1905, he was awarded the Villa Romana prize. His later works show influence from Edvard Munch and Ferdinand Hodler.
As a consequence of private circumstances, made worse by his innate sense of melancholy, he committed suicide in 1916 together with his student and lover, Helene Heger. Despite his relatively short career, Kurzweil belongs to the most significant representatives of the Viennese Secessionist movement after Gustav Klimt and Egon Schiele.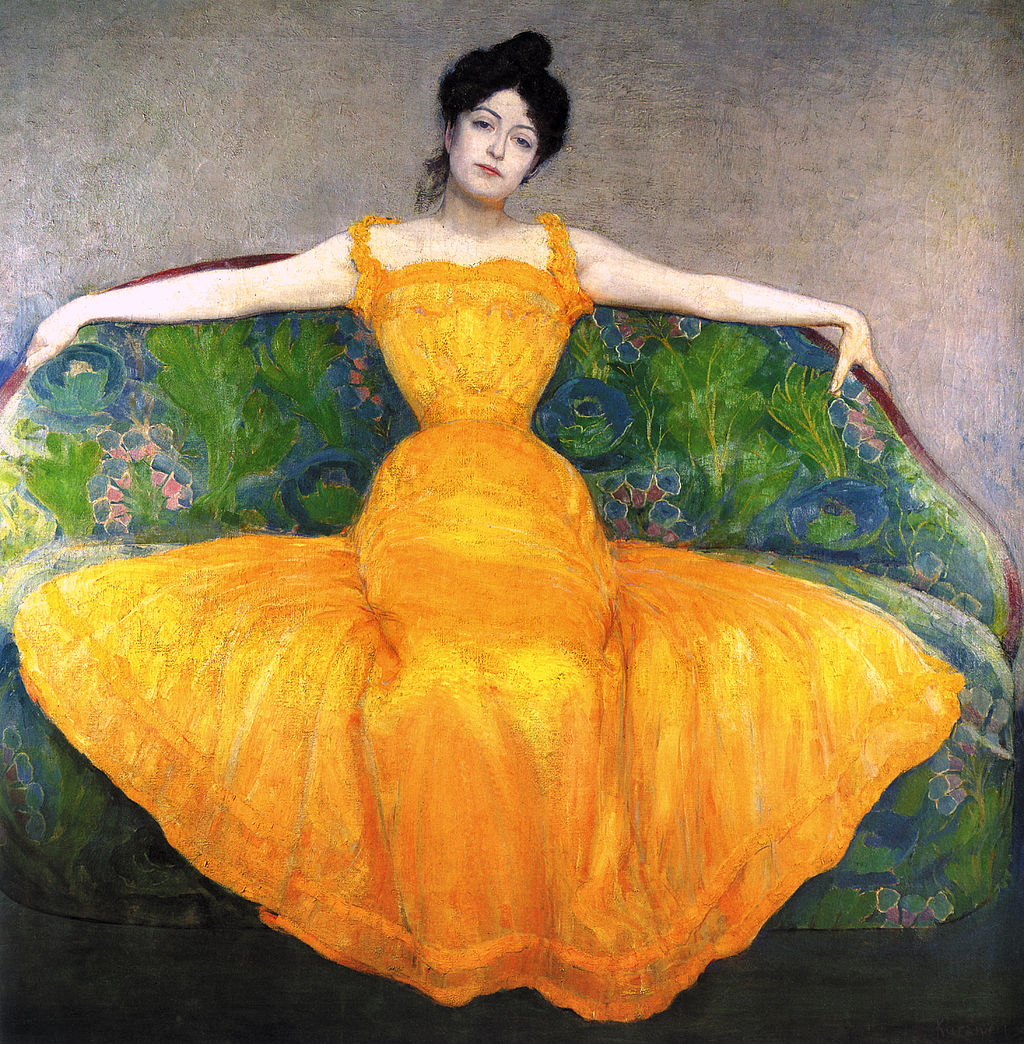 Woman in a Yellow Dress. Oil on canvas by Maximilian Kurzweil (1867-1916), 1899.