Iglau Bahnhof, Iglau Nordwestbahnhof, Iglau Hauptbahnhof.
Since Year 1871.
Line between Iglau and Vienna.
K.K. Priv. Osterr. Nordwestbahn.
Via Znaim and Stockerau in 6 hours to the Vienna Nordbahnhof railway station.
Bernard Mahler (1827-1889) rented a house in the Vienna suburb of Funfhaus since 1870. When het sent Gustav Mahler there in 1875 for his study, they could go there by train.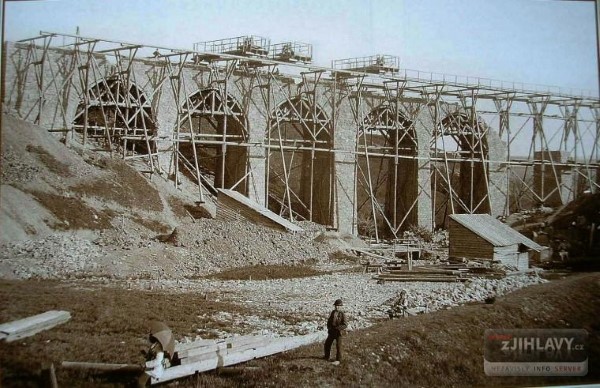 Year 1887. Jihlava railway station. Construction viaduct.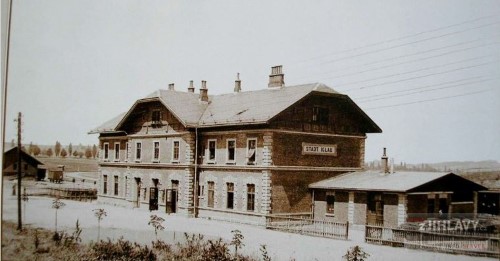 1900. Jihlava railway station.