Country house
Kaiser-Wilhelm-Strasse No. 5
Now: Althener Strasse.
Visited by Gustav Mahler in Year 1896.
From 1882 until his death in 1905 Max Staegemann was the director of the three Leipzig Stages and one of the leading stage directors of Germany. The court train stopped outside the station in front of the property entrance, the original gate of which is still preserved. A rolled carpet led from the railway body to the entrance. On the ground floor there is a "Bauernstube", which was used as a drinking and smoking room.
The high society gentlemen seem to have stayed there, for the date of the visit has been preserved as an inscription over an entrance door. Staegemann has conducted small concerts and theater performances on his property. As a backdrop he found himself in the midst of a small forest a garden landscape with artificial pond, fountain and waterfall. This "landscape" is still preserved, only the "water games" no longer work.
The wooden stage at the house was destroyed during a bomb attack. Staegemann's granddaughter reported that Staegemann was a friend of Nikisch, Mahler, Wagner, Brahms and Bruckner. Max Reger, who lives in Leipzig, has often been a guest at Staegemann.
House Max Staegemann – Borsdorf.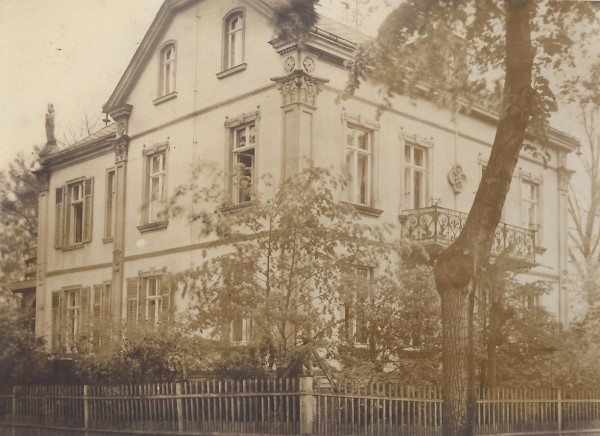 House Max Staegemann – Borsdorf.