The Haus Hohe Pappeln was the private residence of the Belgian architect and designer Henry van de Velde (1863-1957), who came to Weimar in 1902 as the artistic counsellor to Grand Duke Wilhelm Ernst. Van de Velde had the house built in 1907/08 according to his own plans, and lived there with his wife Maria and their five children until 1917. The growing hostility towards foreigners during World War I forced the family to sell the house and leave Weimar.
House van de Velde (Hohe Pappeln).
The property subsequently changed hands several times in quick succession. The Klassik Stiftung Weimar has acted as conservator of the building since 2003. In summer 2012, it purchased the culturally historic artist's residence with funding from the dependent Ilse Burghardt Foundation, which will use several rooms in the basement to promote young artists.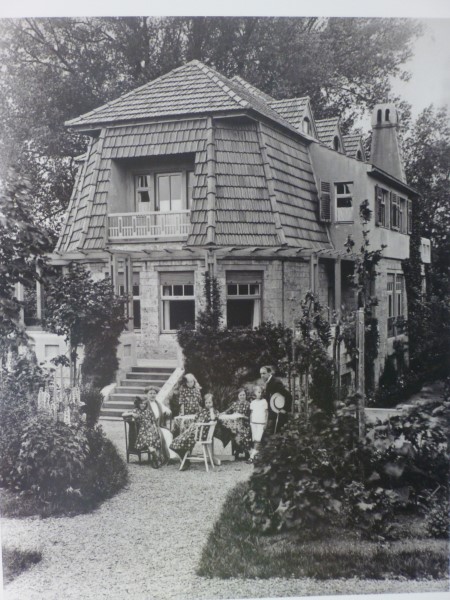 House van de Velde (Hohe Pappeln).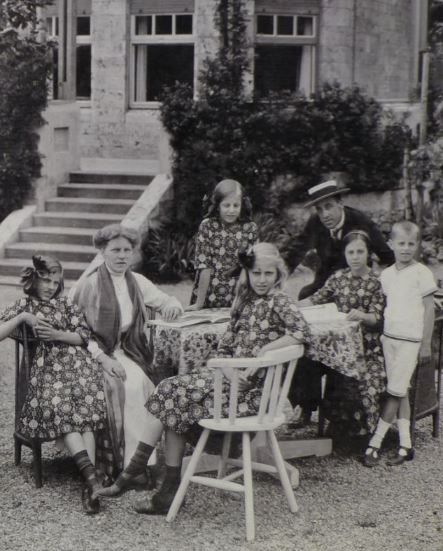 House van de Velde (Hohe Pappeln), family Henry van de Velde (1863-1957).
Van de Velde developed the exterior of the house to fit the interior structure and the arrangement of his fixtures. He paid special attention to the path of the sun. Van de Velde saw the Haus Hohe Pappeln as an organism in which every room had a specific function in fixed place within the interior structure. The central hub and heart of the house was the living area and hallway on the piano nobile.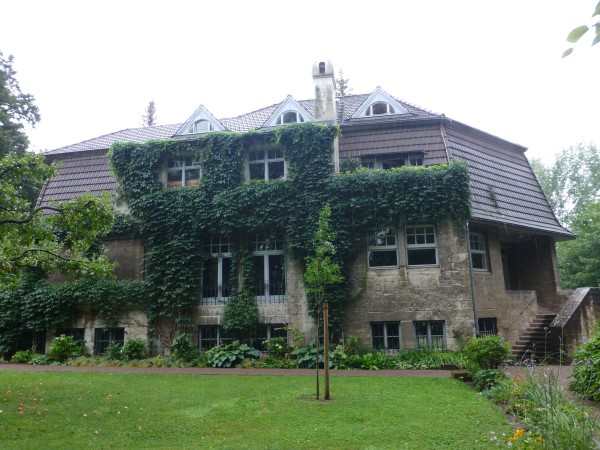 House van de Velde (Hohe Pappeln).
The salon with the neighbouring study and dining room, the stairway to the upper floor and the side stairs all opened off this space. Van de Velde deliberately dispensed with ornamental embellishments, focusing instead on the aesthetics of modern industry, and designed the Haus Hohe Pappeln in keeping with principles of practicality. The house is a unique synthesis of the arts, with every detail bearing Van de Velde's signature.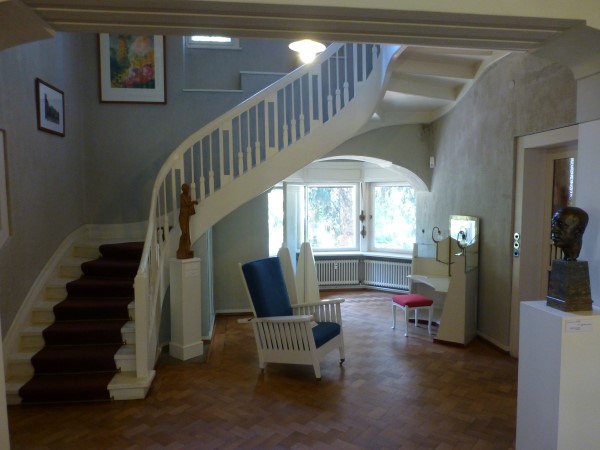 House van de Velde (Hohe Pappeln).
Van de Velde designed the garden as well as the architecture, furnishings and fixtures. Each facade corresponds to a different section of the garden. Originally there was an ornamental country garden with fruit trees on the street side, an open area with a fountain on the south side which invited the residents to linger, and a kitchen garden on the west side. The house got its name from the »Pappeln« (poplars) which once towered over it.