Profession: Bass, Baritone.
Relation to Mahler: Worked with Gustav Mahler.
Correspondence with Mahler:
Born: 12-02-1842 Valpalota, Hungary.
Died: 14-11-1905 Budapest, Hungary. (31-08-1905?)
Buried: 00-00-0000 Kozma street cemetery, Budapest, Hungary. Grave 2-2-14.
He began his career at the Vienna Carltheater, then directed by von Suppe, first as a member of the chorus and then as a soloist. He made his debut at the Budapest Opera right after its establishment in 1884 and continued as its leading bass until his death in 1905. He appeared in 103 parts in 78 operas, singing such diverse roles as Don Giovanni, Leporello, and the Commendatore in Don Giovanni, Hans Sachs, Sarastro, Figaro in Le Nozze di Figaro, Wotan, Mephistopheles and Falstaff.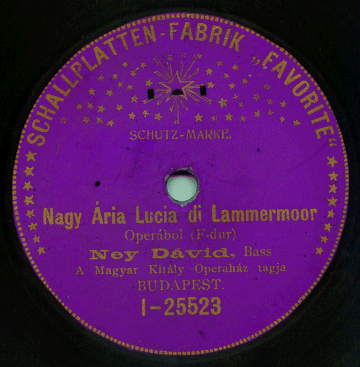 David Ney (1842-1905) album.
He sang the role of King Mark in Tristan und Isolde at the Budapest premiere of the opera in 1901. It was said that after his death in 1905 even three  singers found it difficult to take over all of his roles. 1884-1905 Budapest Opera.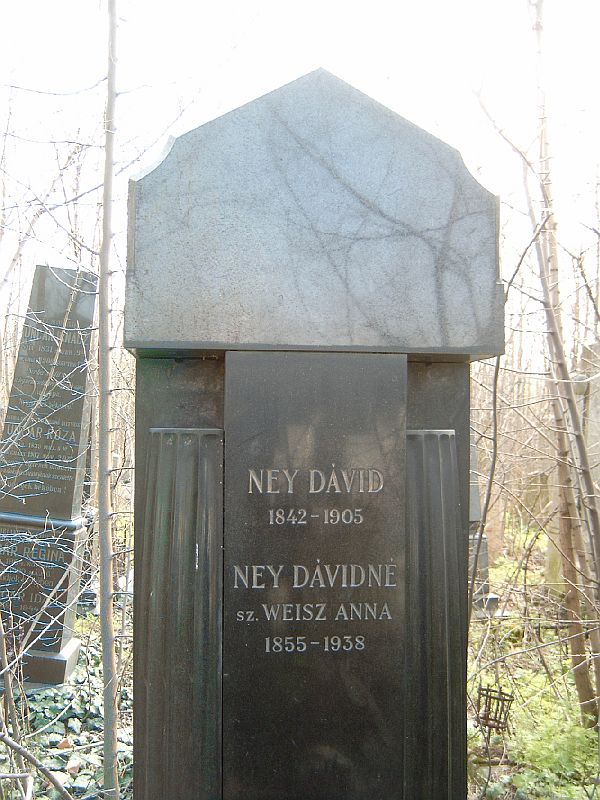 David Ney (1842-1905) grave.