Grete Wiesenthal (1885-1970), Vienna, 1928. Photo R. R. v. Damaschka.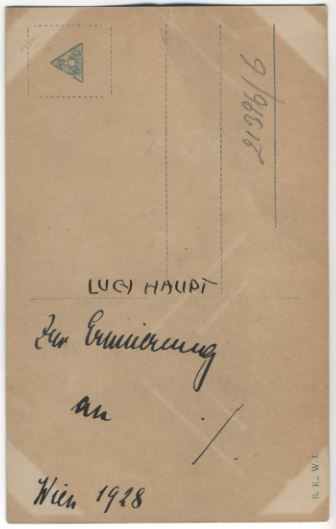 Grete Wiesenthal (1885-1970), Vienna, 1928.
Profession: Dancer.
Residences: Vienna.
Relation to Mahler: Grete Wiesenthal was a member of the corps de ballet of the Vienna State Opera. Gustav Mahler (1860-1911) was responsible for giving her the role of 'Fenella' in La Muette de Portici in 1907 (Year 1907). This caused a great scandal and eventually led to Mahler's resignation, as in doing so, he had undermined ballet master Hassreiter. 
Correspondence with Mahler: 
Born: 09-12-1885 Vienna, Austria.
Died: 22-06-1970 Vienna, Austria. Aged 84.
Buried: 26-06-1970 Central cemetery, Vienna, Austria. Grave 55-A-13. Name is Margarethe Silfverskiöld (name of her second husband Nils Silfverskiöld). 
Austrian dancer and choreographer. She and her sister Elsa (1887-1967) were both dancers with the Vienna Court Opera Ballet but she left in 1904 to choreograph and perform her own work, which was accompanied primarily by waltz music (Chopin and J. Strauss). She proved so popular that her sisters Elsa and Berta joined her in works that communicated a (then) revolutionarily ecstatic response to waltz rhythms. The sisters moved to Berlin where they performed together until 1910, after which Grete worked independently, choreographing and performing in vaudeville, film, and opera around Europe and the US. The Grete Wiesenthal Dance group (1945-1956) toured the world and two of its members subsequently staged her dances for the Vienna State Opera Ballet.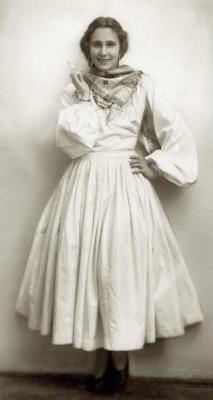 Austrian dancer and choreographer who developed new dance forms based on the Viennese waltz and by 1914 had become an international star as the "ambassador of waltz." Born Margarete Wiesenthal, daughter of Franz Wiesenthal (painter) and Rosa (Ratkovsky) Wiesenthal; had one brother and five sisters, including Elsa, Berta and Martha Wiesenthal; married Erwin Lang, in June 1910 (divorced 1923); married Nils Silfverskjöld (a Swedish physician), in 1923 (divorced 1927); children: son, Martin.
Born in Vienna in 1885 into an artistic family (her father was a successful academic painter), Grete Wiesenthal grew up at the center of the artistic and intellectual life of late imperial Austria. Avant-garde culture would be central to her career, but she began her life as a dancer within the traditions of ballet as it flourished in late 19th-century Vienna. Grete and her five sisters and brother grew up in an atmosphere saturated by music; thus, their transition from music to dance was a natural course of events. As a child, Grete was observant of the movements of the feet of peasants who came to Vienna on Sunday in order to perform dances in the open.
To her, the dancers' feet seemed to be carrying on conversations with one another. Around the age of seven, when she was taken to see a ballet performance at Vienna's Hofoper (Court Opera), she was enthralled and wanted to leap from her seat in order to join the ballerinas on stage. The next day, she solemnly announced to her parents that she wanted to be a ballet dancer. In September 1895, she was enrolled at the Hofoper ballet school. A year later, her sister Elsa Wiesenthal also began to take instruction there.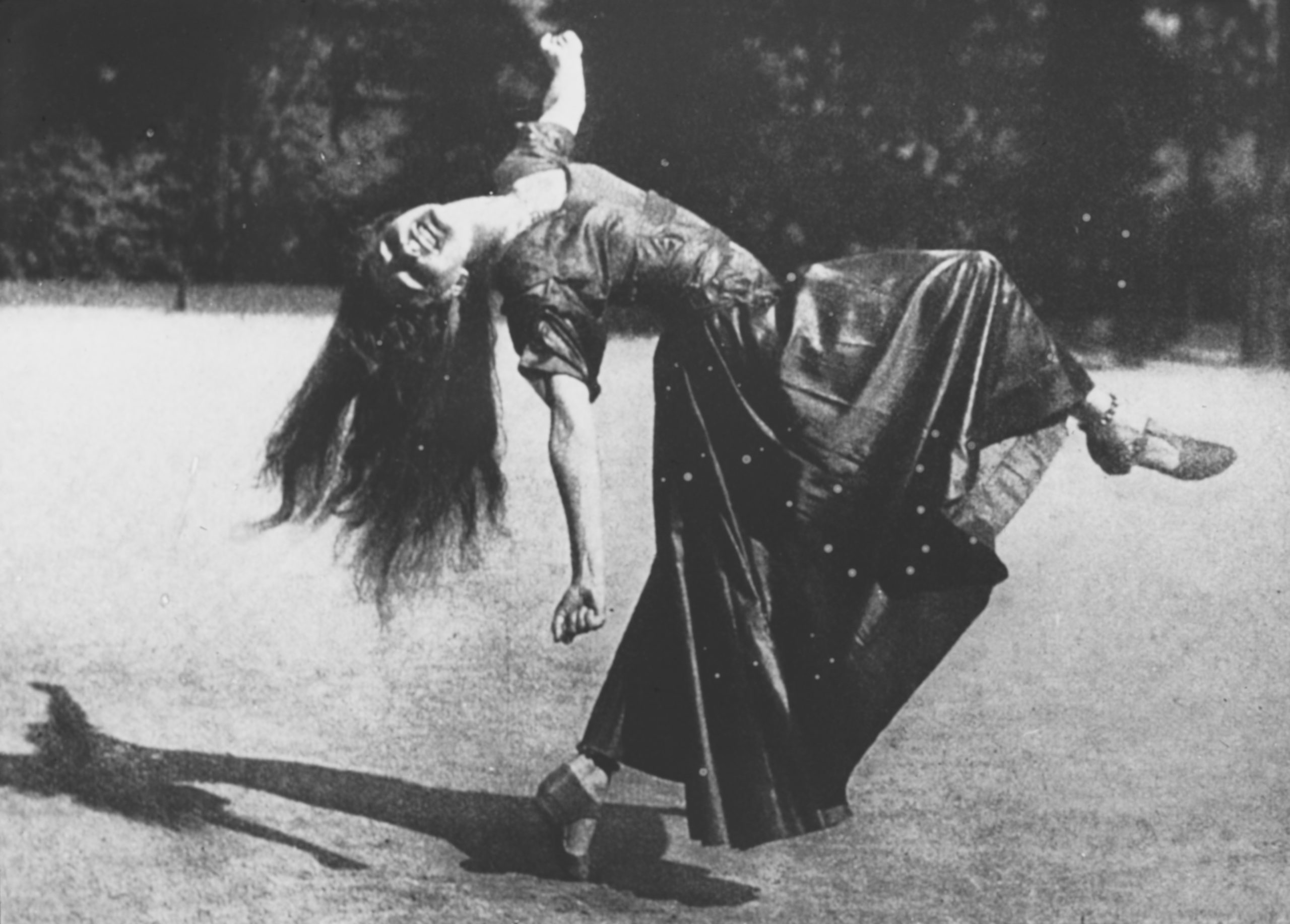 In later years, Wiesenthal noted that when she began her ballet studies in Vienna the art was very much in a state of decline, routinely filled with kitsch and indifferent to any artistic expression, emphasizing instead a technique and drill that were boring, monotonous, and empty of meaning. Even so, Grete and Elsa continued their studies, and both sisters aspired to advance through the traditional ballet ranks of coryphée, corps leader, soloist, mimic and prima ballerina. Wiesenthal entered the corps in 1901 and one year later she and Elsa advanced to the level of coryphée. Grete's talents were recognized by Hofoper teacher and ballet master Joseph Hassreiter, but by this time she was finding it increasingly onerous to conform:
It became difficult for me to dance in the line; too easily I leapt forward somewhat or stayed back out of fear that the ballet master, the next day in rehearsal, could say: 'And Wiesenthal had again danced out of line, yes; do you always want to be the star? …
The "ambassador of waltz," began life as a dancer within the traditions of ballet; entered the corps (1901) and advanced to coryphée (1902); with sister Elsa, began choreographing new ways of movement and expression through dance and allied with Secession circle of innovators; with Elsa and sister Berta, came to prominence as the Wiesenthal sisters at Vienna's Cabaret Fledermaus (1908); in Berlin, danced with sisters at Max Reinhardt (1873-1943)'s Deutsches Theater; danced role of 1st elf in Reinhardt's production of A Midsummer Night's Dream at Munich's Artist's Theater (1909); with sisters, performed at London's Hippodrome and at Théâtre du Vaudeville in Paris (1909);
Made solo debut in Berlin in pantomime Sumurùn, produced by Reinhardt (1910); made US debut at Winter Garden in NY (1912); created role of Kitchen Boy in Reinhardt's Stuttgart production of Der Bürger als Edelmann, with music by Richard Strauss (1864-1949); appeared in "Grete Wiesenthal Series" of films (1913-1914): Kadra Sâfa, Erlkönigs Tochter and Die goldne Fliege; following WWI, opened dancing school (1919); returned to Vienna stage at Staatsoper (State Opera House), in lead role of her ballet Der Taugenichts in Wien (The Ne'er-Do-Well in Vienna, 1927); remained active professionally, appearing in solo dance concerts and tours, including a return to NY (1933); appointed professor of dance at Vienna's Academy for Music and the Performing Arts (1934), then served as director of artistic dance section (1945-1952); after WWII,
Her work enjoyed a renaissance in Austria, especially the dances she created for various Salzburg Festival productions; wrote autobiography, Der Aufstieg (The Way Upwards, 1919), which appeared as Die ersten Schritte (The First Steps, 1947); also published a novel, Iffi: Roman einer Tänzerin (Iffi: Novel of a Dancer, 1951); best remembered for having transformed the Viennese waltz from a monotonous one-two-three movement, performed by smiling dancers laced into corsets, into an ecstatic experience, performed by dancers with unbound hair and swinging dresses.