Profession: Poet, sinologist, doctorate Romance literature.
Residences: Dessau, Berlin, Halle, Erlangen, Geneva.
Relation to Mahler: Poet Chinese Flute used by Mahler in Das Lied von der Erde.
Correspondence with Mahler: 
Born: 09-01-1876 Dessau, Germany.
Died: 01-02-1946 Goppingen, Germany.
Buried: Cemetery, Kirchheim unter Teck, Germany.
Hans Bethge was a German poet whose reputation abroad rests above all on the versions of Tang dynasty poetry set in Gustav Mahler's "Das Lied von der Erde". The Max-Eyth-Haus in Kirchheim unter Teck houses a permanent exhibit of Hans Bethge's books, photographs and other artifacts, while his manuscripts are preserved at the Deutsches Literaturarchiv Marbach.
Hans Bethge was born in 1876 in Dessau. He studied modern languages and philosophy at the universities of Halle, Erlangen and Geneva. After graduation, he spent two years as a teacher in Spain. In 1901 he set himself up as a freelance writer in Berlin.
In 1943, at the height of the air campaign, he moved to the Swabian countryside where he spent his last years. Hans Bethge treasured friendships as well as all that was beautiful; many writers and artists were his friends, including the poet Prince Emil von Schoenaich-Carolath, the painters Willi Geiger and Karl Hofer, and the art historian Julius Meier-Gräfe, as well as other artists from the Worpswede artist colony. The Jugendstil painter Heinrich Vogeler illustrated three of his books, and the sculptor Wilhelm Lehmbruck, an early recognizer of his genius, made several portraits of him. 
Bethge published several volumes of poems (chiefly on love and nature), diaries, travelogues, short stories, essays and plays. He had great success as an editor of modern poetry, German and foreign. But above all, his poetic translations of oriental classics (starting in 1907) gained him wide recognition, in spite of their reliance on previous translators. The first such book, "The Chinese Flute", had a printing of 100,000 copies. Gustav Mahler used seven of its poems in Das Lied von der Erde.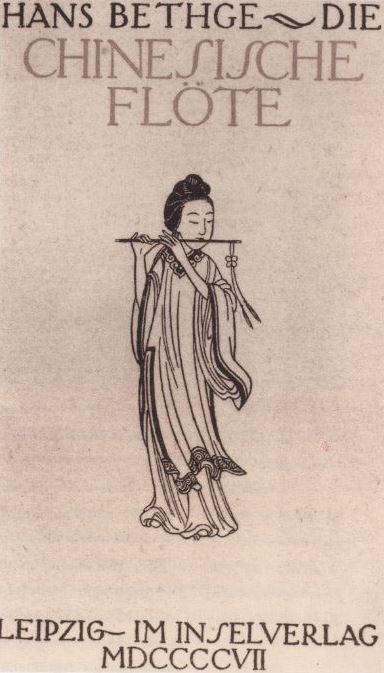 Die chinesische Flöte (The Chinese Flute). Leipzig im Inselverlag, 1907.
The fresh, musical rhythm of Bethge's language and his free versification inspired settings by more than 180 other composers, among them Richard Strauss (1864-1949), Karol Szymanowski, Arnold Schoenberg (1874-1951), Anton Webern (1883-1945), Hanns Eisler, Viktor Ullmann, Gottfried von Einem, Ernst Krenek (1900-1991), Artur Immisch, Ludvig Irgens-Jensen, Paul Graener, Bohuslav Martin?, Ernst Toch, Fartein Valen, Krzysztof Penderecki and Egon Wellesz (1885-1974).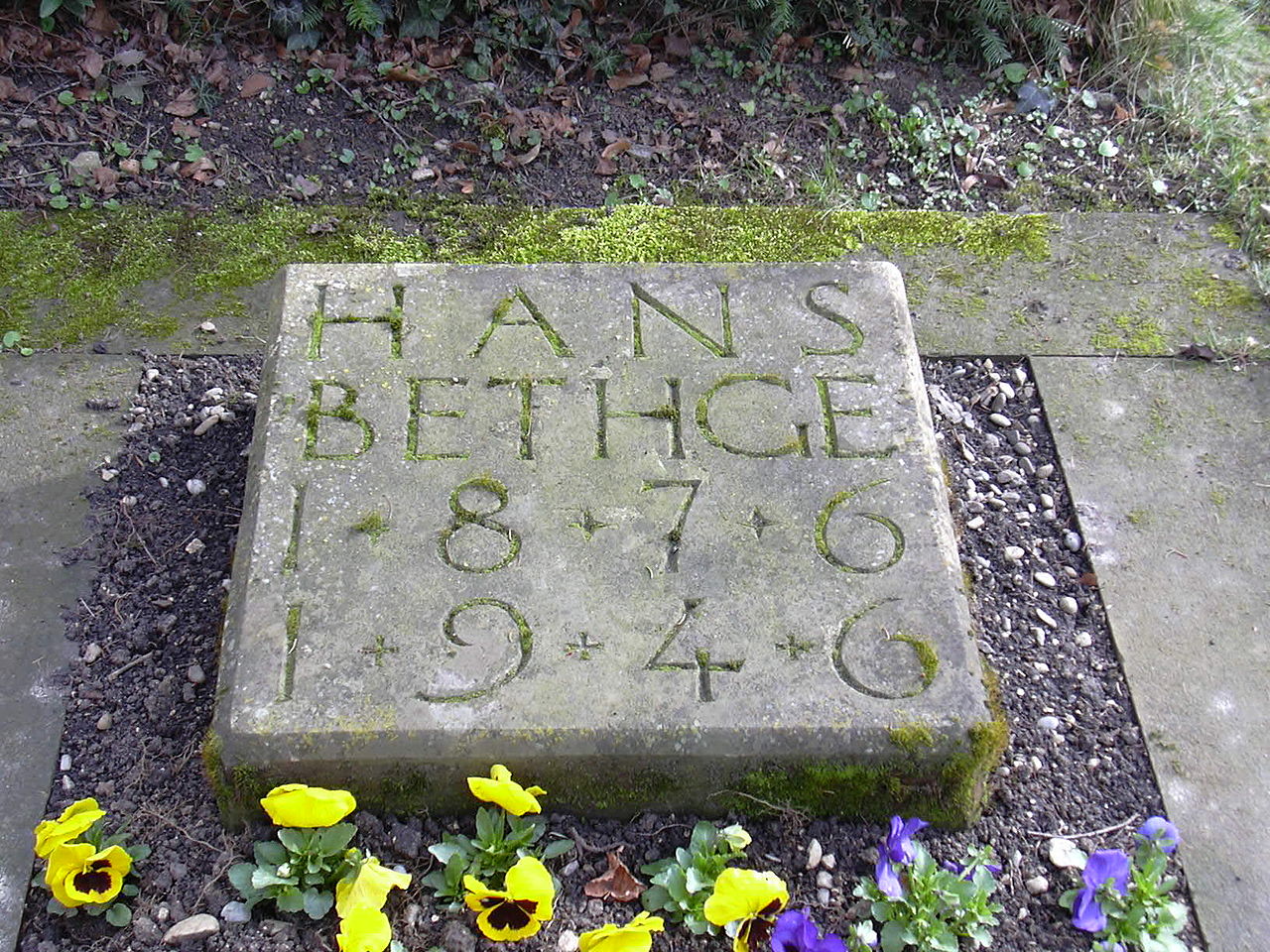 Grave marker of Hans Bethge in Kirchheim unter Teck.