Hans Schliessmann (1852-1920).
Profession: Draftsman, graphic, silhouttemaker.
Residences:
Relation to Mahler:
Correspondence with Mahler:
Born: 06-02-1852 Mainz, Germany.
Died: 15-02-1920 Vienna, Austria.
Buried: Hietzing cemetery (49-123), Vienna, Austria.
Hans Schliessmann was an Austrian illustrator. Born in Mainz, Germany, he moved to Austria with his family when still a child in 1857. He started publishing in Humoristischen Blättern in 1874, and in Kikeriki from 1880. He also drew for the weekly Wiener Luft during the 1880s, while also contributing drawings and picture stories for Fliegende Blätter from Munich. He was especially noted for his drawings about everyday life in Vienna, that he published in magazines as well as an installment of the 'Österreichischen Monarchie in Wort und Bild' encyclopedia. His favorite characters were musicians, sportsmen and soldiers.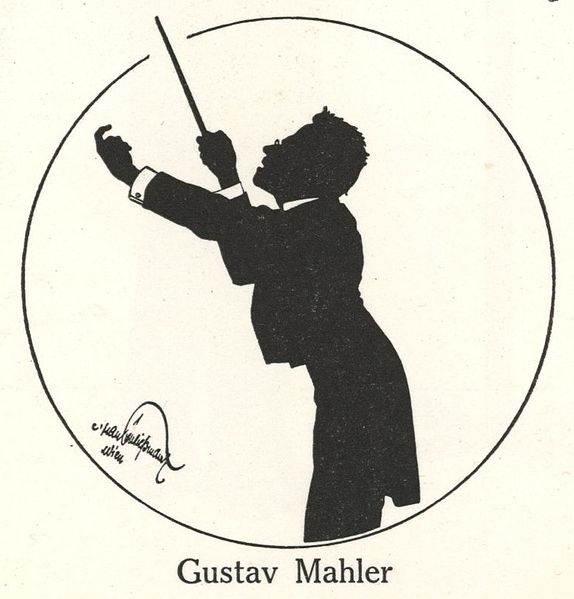 Gustav Mahler by Hans Schliessmann.