22 Alfred Place; just off Tottenham Court Road, close to Goodge Street Tube Station and the Royal Opera House Covent Garden in Bloomsbury.
Home address of Mary A. Gusterson.
Disappeared during a redevelopment of the campus of University College.
It had a nearby cab stand (horse drawn carriages with two wheels).
In the street lived also a violin maker and a music teacher.
The former Georgian houses were grand and impressive and were designed by George Dance the Younger. The close proximity of Torrington Square meant that Mahler developed a good understanding of this part of London. Alfred Place is the the last corner of Bloomsbury where Mahler stayed before leaving London. He stayed in the logging home owned by Mrs. Mary A Gusterson.
This street is wide and impressive but regrettably the buildings today bear no resemblance to those witnessed by Mahler. Nevertheless the frontage, the line occupied by the former Georgian buildings, has been maintained and thankfully there are other features of note. Some plaques of street names, for example, Chenies Street, use an old typeface- signage that Mahler would have used.
2016. London. House 22 Alfred Place (Bloomsbury). Number 22 left, in front.
Nearby Store Street, is blessed by Victorian buildings in original condition and he would have caught a glimpse of these as he made is way to and from Royal Opera House Covent Garden and Theatre Royal Drury Lane. A stop for horse- drawn carriages existed within a short distance from number 22 and again Mahler would have used this- especially late at night as he returned home after an evening performance. (He wouldn't have arrived at his lodgings until the early hours of the morning and it would have been unwise walking the London streets at that hour.)
In 1892 he didn't attract a huge following- demonstrated by the total lack of photographs of him during his visit to London. He would have enjoyed this anonymity, a pleasure that would fade as his reputation grew in Vienna. Today where number 22 stood is a furniture shop displaying some very modern and expensive items. The basic footprint has changed from separate large terraced housing with external staircases leading to the basement to wide buildings.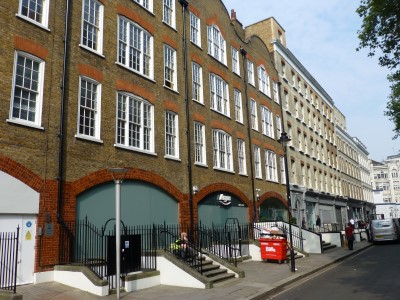 2016. London. House 22 Alfred Place (Bloomsbury). Number 22 right, in the back.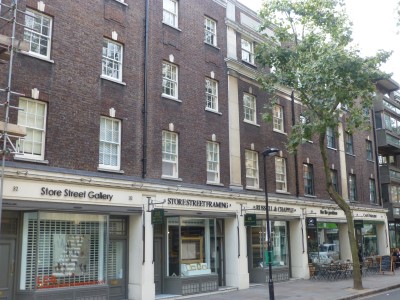 2016. London. Victorian houses in Store Street nearby House 22 Alfred Place (Bloomsbury).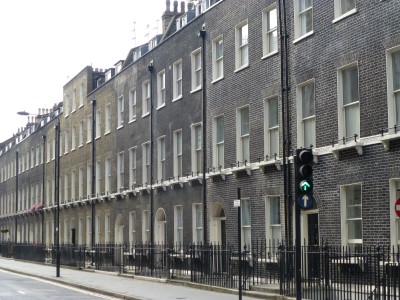 2016. London. Chenies Street nearby House 22 Alfred Place (Bloomsbury).