Ludwig Bosendorfer (1835-1919).
Profession: Piano manufacturer.
Residences: Vienna.
Relation to Mahler: 
Correspondence with Mahler: 
Born: 10-04-1835 Vienna, Austria.
Died: 09-05-1919 Vienna, Austria. Aged 84.
Buried: 11-05-1919 Central cemetery, Vienna, Austria. 17B-G1-10.
Bosendorfer, one of the oldest piano manufacturers, was established in 1828 by Ignaz Bösendorfer. It has a history of producing highly respected instruments; in 1830, it was granted the status of official piano maker to the Emperor of Austria. Ignaz's son Ludwig Bösendorfer assumed control in 1859, operating from new premises from 1860. Between 1872 and its closure in 1913, the associated Bösendorfer-Saal was one of the premier concert halls of Vienna. In 1909, Carl Hutterstrasser purchased the company and was succeeded by his sons Alexander and Wolfgang in 1931.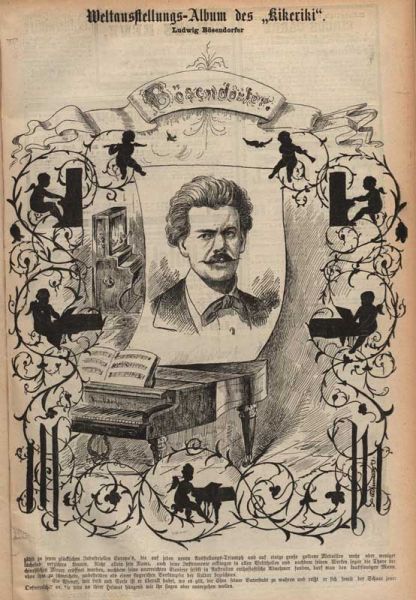 Ludwig Bosendorfer (1835-1919) in Kikeriki (Austrian satirical magazine).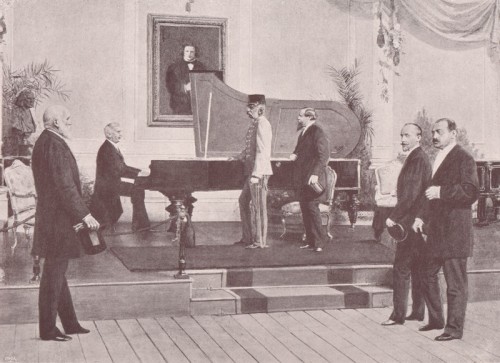 Franz Josef I, Emperor (1830-1916) in the showroom of Ludwig Bosendorfer (1835-1919) in the Herrengasse No. 6, Vienna, 1892.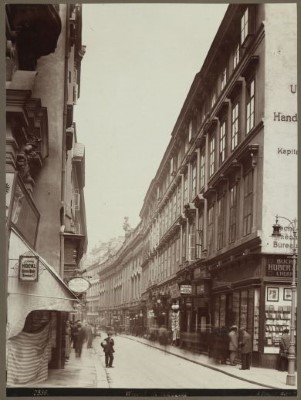 1910. Herrengasse Nos. 6-10. Former horse riding school. Hired by Ludwig Bosendorfer (1835-1919), later hired by Bussjager & Rattig music publishers.