Address: Neustadter Fuhlentwiete No. 59/62.
From 1891: Kaiser-Wilhelm-Strasse 28.
1,100 seats.
The book printer Johann Jacob Siegmund Wörmer opened as a beer garden with music pavilion on 24th July 1853 at the Hamburg Fuhlentwiete No. 67 "Wörmer's Conventgarten". A year later, he completed the complex with a hall, where entertainment and classic concerts took place. Not least because of the excellent acoustics (caused by the wooden paneling) and the commitment of the Hamburg Philharmonic Society, the hall developed into a prestigious venue.
In 1867 the hall was rebuilt on the initiative of the new owner Heinrich Adloff. The later town hall architect Martin Haller created a second gallery and accesses to the ground. From 1871 onwards, the convent garden also had an organ and was also large enough to make whole choirs perform on the stage. At this time, the saloon accommodated 1,100 seats and was later expanded to almost 1,500 seats.
The financing of the company was secured by the "Conventgarten-Actiengesellschaft" founded in 1889. The beer garden had to give way to the newly constructed Kaiser-Wilhelm-Strasse. To the new street, the hall was supplemented by a representative entrance building.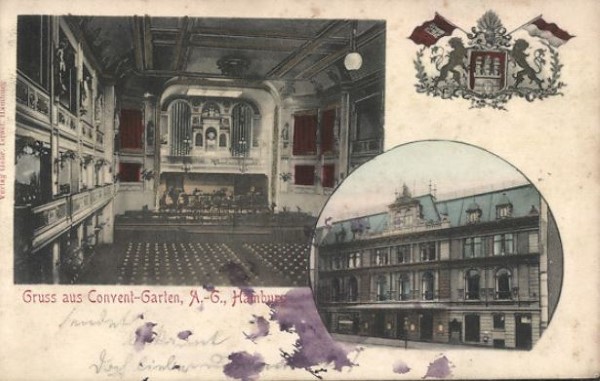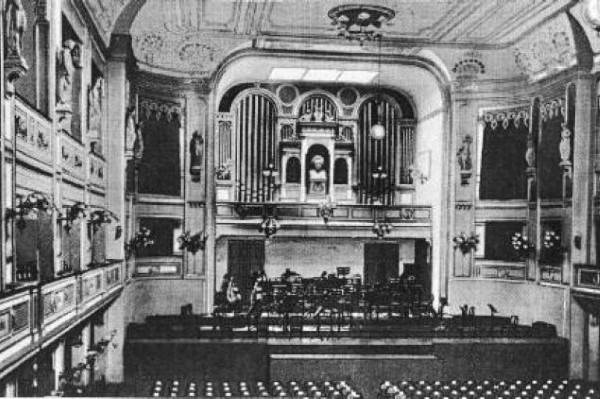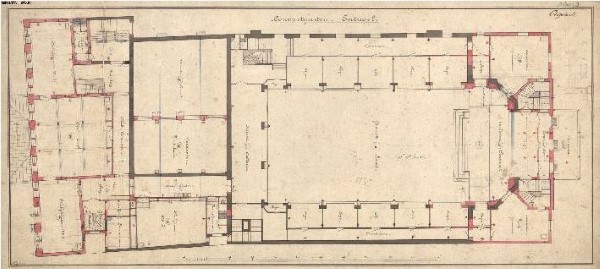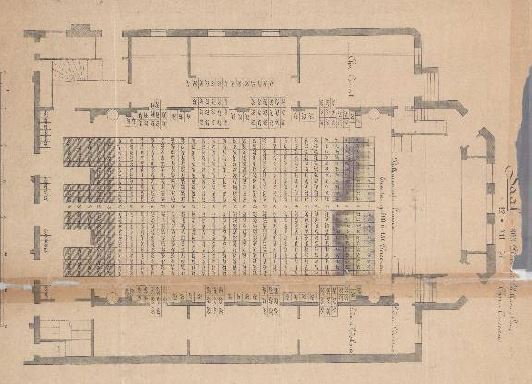 Numerous philharmonic concerts took place at the Convent Garden. Here, Richard Wagner, Hans von Bülow, Wilhelm Furtwangler and Bruno Walter as conductor, Erna Sack, Fyodor Schaljapin and Richard Tauber as singers, Clara Schumann, Jascha Heifetz, Wilhelm Kempff and Claudio Arrau as soloists as well as other national and international stars.
But not only as a place of such high cultural events, the Convent Garden had a fixed place in the social life of Hamburg for decades. It also served as a venue for countless dance and costumes, club festivals, lectures and political meetings. On the day exactly 90 years after its opening, the Covent Garden was destroyed by Allied bombs on 24 July 1943.