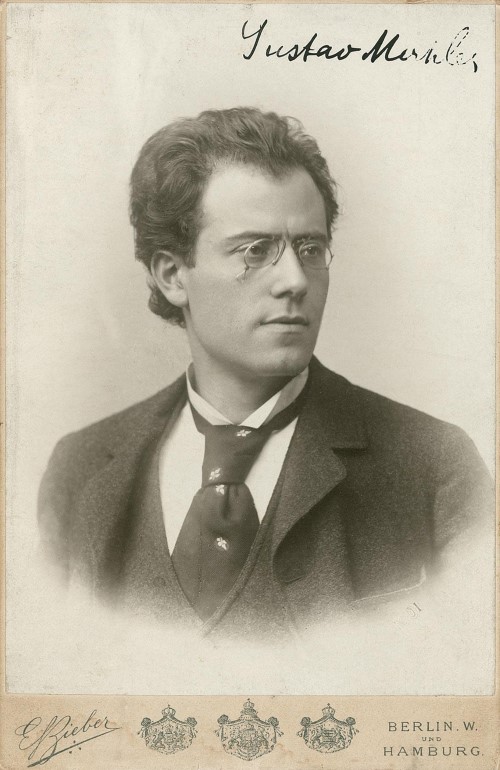 21. 1892. Hamburg. Mahler conducted 85 opera performances during the 1891-1892 season and made his debut in London conducting Richard Wagner (1813-1883) his Ring cycle at Royal Opera House Covent Garden. In 1892 he also composed the first five Wunderhorn songs.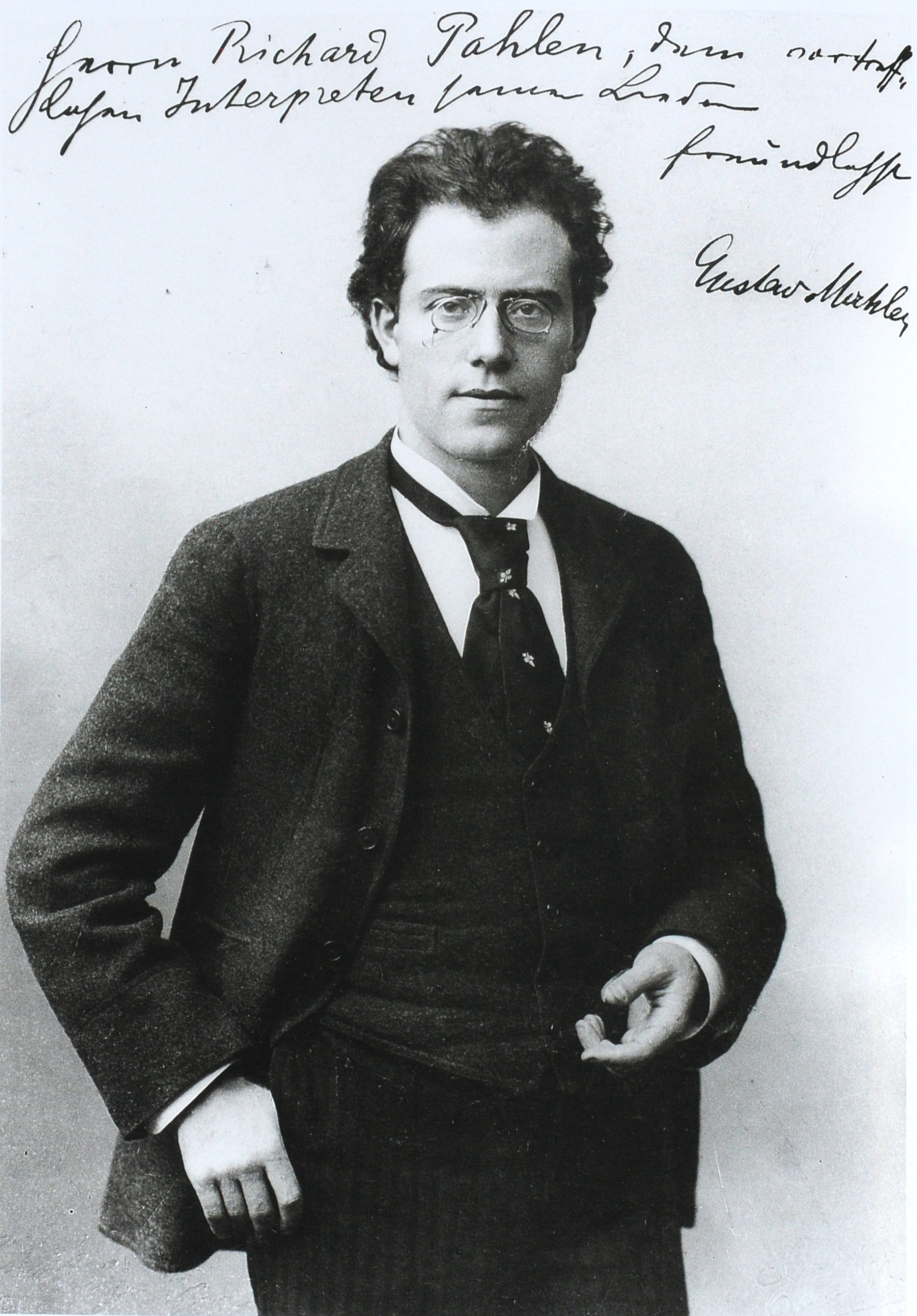 19. 1892. Hamburg. For Richard Pahlen (Pollak), pianist (1874-1914). See 18-01-1906 Year 1906.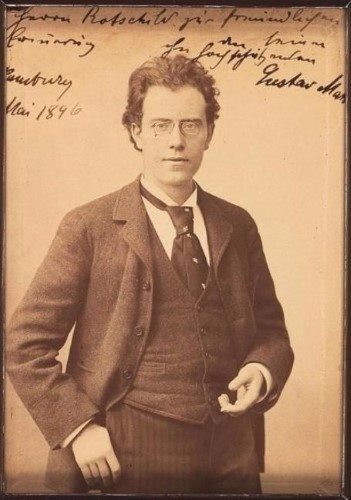 19. 1892. Hamburg. With signature 05-1896 for Albert Salomon von Rothchild (1844-1911).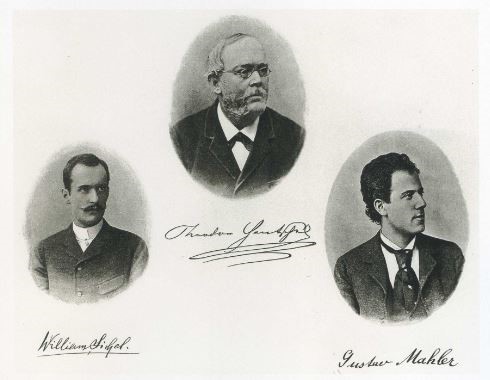 22. 1892. Hamburg. Mahler pictured with Hamburg colleagues, choirmaster William Sichel and conductor Theodor Hentschel (1830-1892).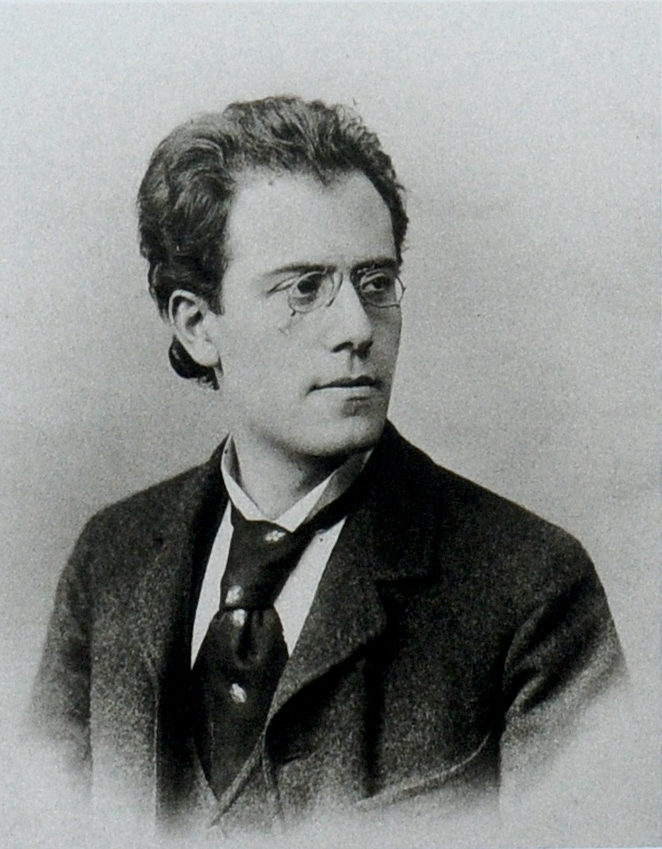 20. 1892. Hamburg.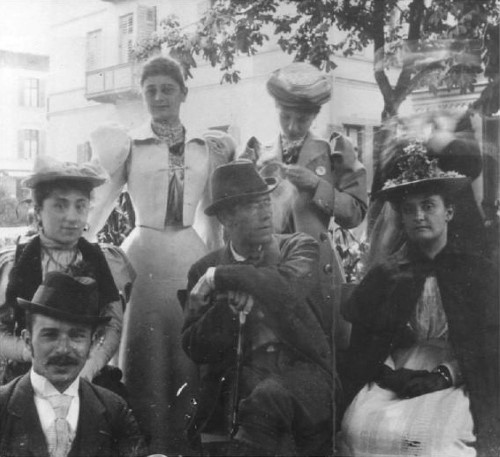 23. 1892. Bad Reichenhall. Mahler with (left from him) his sister Justine (Ernestine) Rose-Mahler (1868-1938) (age 24) with friends in the small spa near Salzburg. The two women in the back are Toni Marcus (left, age 16) and Mahler younger sister Emma Marie Eleanor Rosé-Mahler (1875-1933) (right, age 17). The man in the front could be Friedrich Fritz Lohr (1859-1924).