1910 Concert Munich 20-11-1911 – Das Lied von der Erde (Premiere)
Munich (Bavarian: Minga, Munchen) is the capital and largest city of the German state of Bavaria, on the banks of River Isar north of the Bavarian Alps. Munich is the third largest city in Germany, after Berlin and Hamburg.
The name of the city is derived from the Old/Middle High German term Munichen, meaning "by the monks". It derives from the monks of the Benedictine order who ran a monastery at the place that was later to become the Old Town of Munich; hence the monk depicted on the city's coat of arms. Munich was first mentioned in 1158.
In 1806, the city became the capital of the new Kingdom of Bavaria, with the state's parliament (the Landtag) and the new archdiocese of Munich and Freising being located in the city. Twenty years later Landshut University was moved to Munich. Many of the city's finest buildings belong to this period and were built under the first three Bavarian kings. Especially Ludwig I has rendered outstanding services to Munich's status as a centre of the arts, attracting numerous artists and enhancing the city's architectural substance with grand boulevards and buildings.
On the other hand, Ludwig II, famous the world over as the fairytale king, held himself mostly aloof from his capital and focused more on his fanciful castles in the Bavarian countryside. Nevertheless, his patronage of Richard Wagner secured his posthumous reputation, as do his castles, which generate significant tourist income for Bavaria to this day.
Born in Munich: Richard Strauss (1864-1949).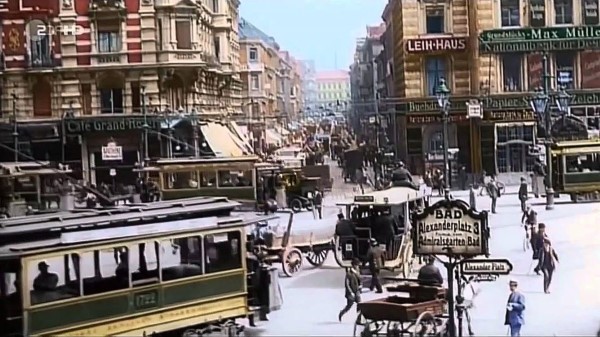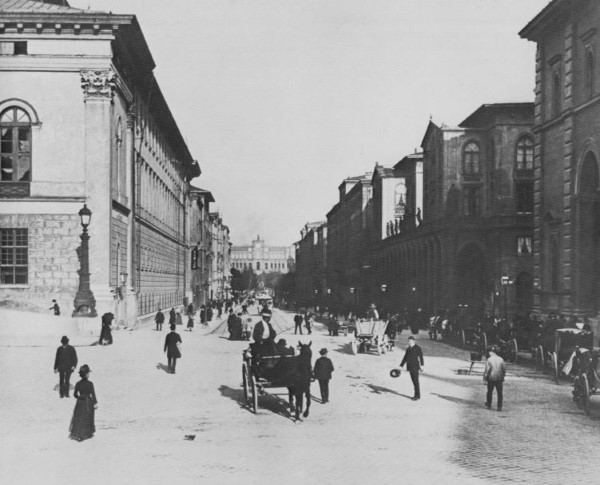 Year 1900. City of Munich, Maximilianstrasse.