Mariánské Lázn? (Marienbad) is a spa town in the Karlovy Vary Region of the Czech Republic. The town, surrounded by green mountains, is a mosaic of parks and noble houses. Most of its buildings come from the town's Golden Era in the second half of the 19th century, when many celebrities and top European rulers came to enjoy the curative carbon dioxide springs.
The name Marienbad first appeared in 1786; since 1865 it has been a town. Then a second period of growth, the town's Golden Era, came. Between 1870 and 1914 many new hotels, colonnades and other buildings, designed by Friedrich Zickler, Josef Schaffer, and Arnold Heymann, were constructed or rebuilt from older houses. In 1872 the town got a railway connection with the town of Eger (Cheb) and thus with the whole Austro-Hungarian Empire and the rest of Europe.
The town soon became one of the top European spas, popular with notable figures and rulers who often returned there. Among them were such names as Johann Wolfgang Goethe, Frédéric Chopin, Thomas Edison, Richard Wagner (1813-1883), Gustav Mahler (1860-1911), Prince Friedrich of Saxony, King Edward VII of the United Kingdom, the Russian Czar Nicholas II, Franz Josef I, Emperor (1830-1916) and Emmy Destinn (1878-1930).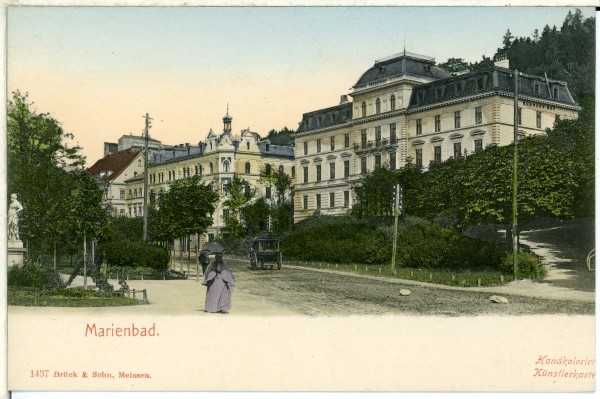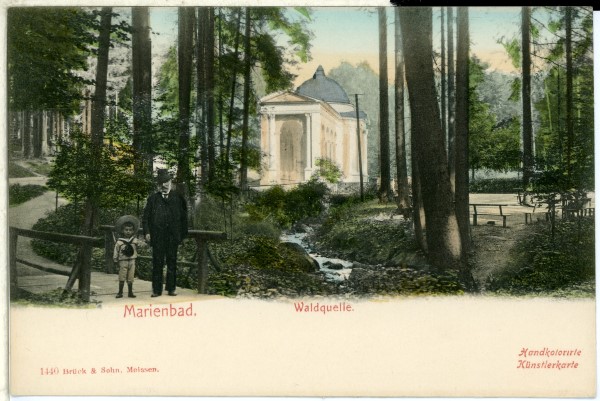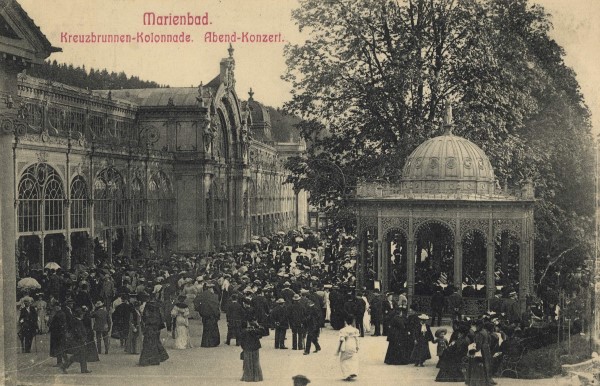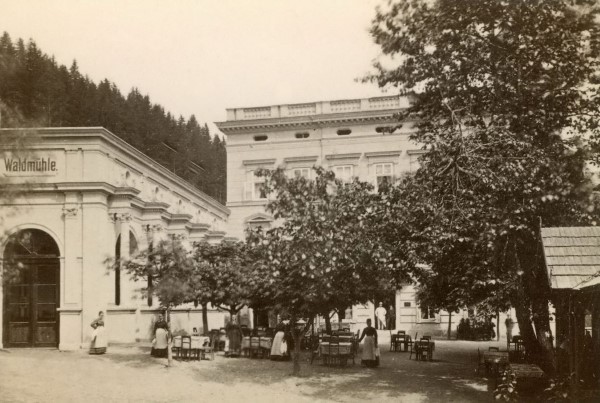 1890. City of Marienbad.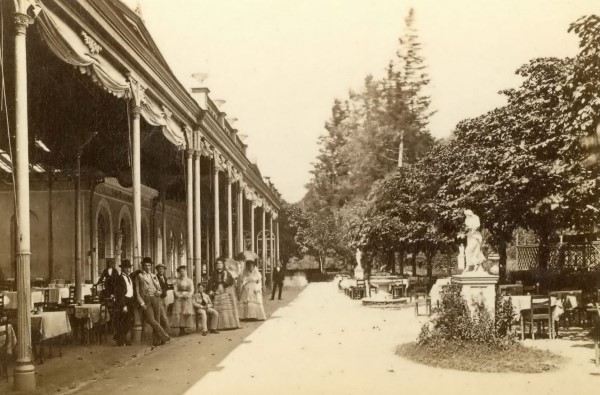 1890. City of Marienbad.